Tonight is World Book Night.

World Book Night is an annual celebration of reading and books which takes place on 23 April. It sees passionate volunteers give hundreds of thousands of books away in their communities to share their love of reading with people who, for whatever reason, don't read for pleasure or own books.
It is run by The Reading Agency - the charity with a mission to give everyone an equal chance to become a reader. Because everything changes when we read.
In the UK 35% of people don't regularly read despite reading for pleasure being a globally recognised indicator in a huge range of social issues from poverty to mental health.
World Book Night is about giving books and encouraging those who have lost the love of reading – or are yet to gain it – to pick up a book and read. Line by line, paragraph by paragraph until they too have discovered the power of reading and the opportunities in life that reading can open the door to.
For World Book Night events in London visit the World Book Night Website www.worldbooknight.org
To mark the occasion, we're reblogging 24 classics (one every hour!) from our London Walks Reading List series…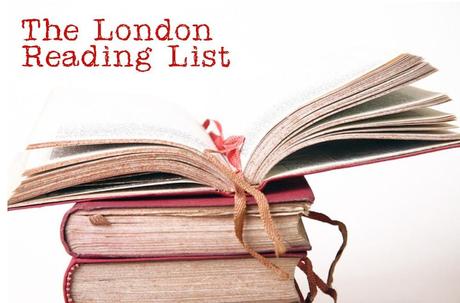 The Great London Reading List! Essential London books that Londoners take away on holiday to remind them of home… books visitors should read before arriving in London… fact, fiction, poetry, all genres welcome. If you're in the mood to recommend a great London bookshop, too, we'd love to hear it!  All suggestions to the usual address, please, or leave a comment below or get in touch via Twitter @londonwalks.
Royal London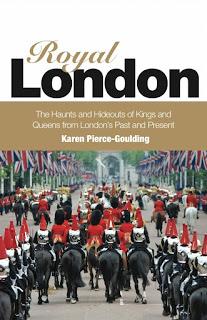 From Westminster to Greenwich, Kensington to the Tower of London, no other city in the world is steeped in quite as much royal history as London. Overflowing with royal boroughs, royal palaces, royal parks and gardens, London has played host to key historical events for over a thousand years. Royal London brings together the best of the drama and intrigue of royal history, and guides you to the very spot where the events happened.
Royal London was written by London Walks guide Karen Pierce-Goulding – listed as World's Greatest Tour Guide by Travel + Leisure magazine and winner of the prestigious Blue Badge Guide Of The Year award. 
World Book Night falls on the 450th anniversary of Shakespeare's birth. To mark the occasion, here's the BRAND NEW London Walks Podcast, Shakespeare & London…

A London Walk costs £9 – £7 concession. To join a London Walk, simply meet your guide at the designated tube station at the appointed time. Details of all London Walks can be found at www.walks.com.