Tonight is World Book Night.


World Book Night is an annual celebration of reading and books which takes place on 23 April. It sees passionate volunteers give hundreds of thousands of books away in their communities to share their love of reading with people who, for whatever reason, don't read for pleasure or own books.
It is run by The Reading Agency - the charity with a mission to give everyone an equal chance to become a reader. Because everything changes when we read.
In the UK 35% of people don't regularly read despite reading for pleasure being a globally recognised indicator in a huge range of social issues from poverty to mental health.
World Book Night is about giving books and encouraging those who have lost the love of reading – or are yet to gain it – to pick up a book and read. Line by line, paragraph by paragraph until they too have discovered the power of reading and the opportunities in life that reading can open the door to.
For World Book Night events in London visit the World Book Night Website www.worldbooknight.org
To mark the occasion, we're reblogging 24 classics (one every hour!) from our London Walks Reading List series…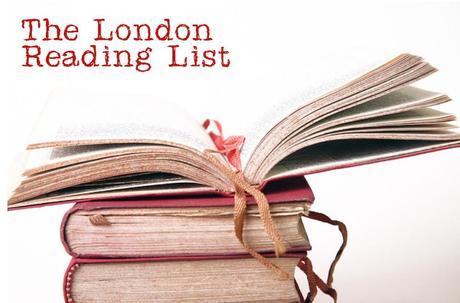 The Great London Reading List! Essential London books that Londoners take away on holiday to remind them of home… books visitors should read before arriving in London… fact, fiction, poetry, all genres welcome. If you're in the mood to recommend a great London bookshop, too, we'd love to hear it!  All suggestions to the usual address, please, or leave a comment below or get in touch via Twitter @londonwalks.
The Austerity Olympics: When the Games Came to London in 1948
By Janie Hampton
Adam writes… Janie Hampton's wonderful book on the 1948 Olympics tells the tale of London's second hosting of the Games.
For those of you stifling a yawn at this point, perhaps anticipating lists and times and heights and team sheets and medal tables, well think again. Hampton's narrative is just that: a narrative, a tale well told, mercifully free from dry match facts and mere sports reporting.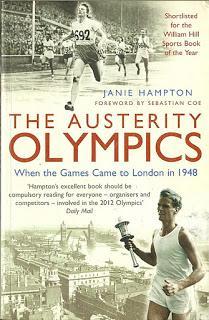 Instead, Hampton treats us to the stories of the people who made the Games: the posh rower who thought his official Olympic blazer to be of such poor quality that it must have been "cut with a spoon"; then the athlete who found her blazer so smart that she wore it to her sister's wedding. There are tales of the American and Canadian teams sharing their ample rations with the deprived European teams – and of the French captain complaining strenuously about the British food!




Every corner was cut, every penny pinched. Teams were put up not in a swish Olympic Village, but in schools and army barracks. One official even expected the cycling competitors to be able to ride their own bikes to Herne Hill for the races!




The Dutchwoman Fanny Blankers-Koen remains the heroine of the '48 Games, winning four gold medals on the track. Despite the fact that she beat British girls into silver position to take three of those golds, the London crowds took her to their hearts. And her journey is here too – from Nazi occupied Holland to the Hunger Winter of '44 to the winners' podium at Wembley.




But it is the unsung heroes who make the story such a delight. The overall tale that emerges is humane and moving, nuanced and rich, truly Olympian. Left to a sports reporter, there's every chance this book would have garnered as many gold medals as the British track and field competitors in 1948 – none at all. In the hands of Janie Hampton, it's a story as garlanded as the great Fanny Blankers-Koen herself.


World Book Night falls on the 450th anniversary of Shakespeare's birth. To mark the occasion, here's the BRAND NEW London Walks Podcast, Shakespeare & London…



A London Walk costs £9 – £7 concession. To join a London Walk, simply meet your guide at the designated tube station at the appointed time. Details of all London Walks can be found at

www.walks.com

.