Tonight is World Book Night.

World Book Night is an annual celebration of reading and books which takes place on 23 April. It sees passionate volunteers give hundreds of thousands of books away in their communities to share their love of reading with people who, for whatever reason, don't read for pleasure or own books.
It is run by The Reading Agency - the charity with a mission to give everyone an equal chance to become a reader. Because everything changes when we read.
In the UK 35% of people don't regularly read despite reading for pleasure being a globally recognised indicator in a huge range of social issues from poverty to mental health.
World Book Night is about giving books and encouraging those who have lost the love of reading – or are yet to gain it – to pick up a book and read. Line by line, paragraph by paragraph until they too have discovered the power of reading and the opportunities in life that reading can open the door to.
For World Book Night events in London visit the World Book Night Website www.worldbooknight.org
To mark the occasion, we're reblogging 24 classics (one every hour!) from our London Walks Reading List series…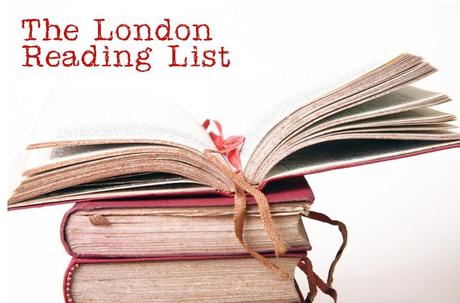 The Great London Reading List! Essential London books that Londoners take away on holiday to remind them of home… books visitors should read before arriving in London… fact, fiction, poetry, all genres welcome. If you're in the mood to recommend a great London bookshop, too, we'd love to hear it!  All suggestions to the usual address, please, or leave a comment below or get in touch via Twitter @londonwalks.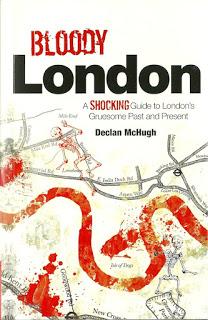 Before we progress with this week's installment, let's just get one thing straight:
We do nice things in London, too. We play cricket at Lord's. We take high tea at Fortnum's. We stroll by The Serpentine.
Nice.
It's just that sometimes the cricket bat is a murder weapon, the tea is poisoned and there's a body floating in the water.
Don't tell the tourist board.
Tales of bloody London remain among the most popular of all in the canon of London folklore. And these tales are the stock in trade of Declan McHugh's new book Bloody London (Crimson Publishing £6.99).
Hell, the cover tells us, is a city much like London. And the cast list of the book would seem to back that up: Jack the Ripper (of course) tops the bill. The Kray twins, Ron and Reg, 60s gangsters of the East End feature, too.
The legend of the Krays looms large in London, to the extent that I was surprised to find that their infamy has not traveled at all well. They remain notorious mainly in this country, which adds a gruesome novelty for overseas visitors to the Unknown East End Walk every Sunday. 
Bloody cameos from Aleister Crowley, Ruth Ellis, Doctor John Dee, and many more ensure that Bloody London is a gripping – er, perhaps the wrong adjective, given the subject matter – is ripping any better? – read.
World Book Night falls on the 450th anniversary of Shakespeare's birth. To mark the occasion, here's the BRAND NEW London Walks Podcast, Shakespeare & London…

A London Walk costs £9 – £7 concession. To join a London Walk, simply meet your guide at the designated tube station at the appointed time. Details of all London Walks can be found at www.walks.com.