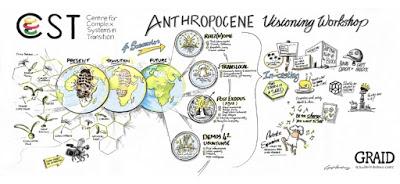 About the project:
...the Seeds of Good Anthropocenes initiative aims to solicit, explore, and develop a suite of alternative visions for "Good Anthropocenes" – positive futures that are socially and ecologically desirable, just, and sustainable. This initiative is a collaboration between the Stockholm Resilience Centre in Sweden, McGill University in Canada, and the Centre for Complex Systems in Transition (CST) at Stellenbosch University in South Africa. The objective is to counterbalance prevailing dystopic visions of the future that may be inhibiting our collective ability to move creatively towards a better trajectory for the Earth and humanity.
A key factor in this endeavour are the "Seeds" – mostly small-scale, experimental projects, organizations and initiatives that employ new ways of thinking or doing and exist at the margin of the current world. These can be new social institutions, technologies, or frameworks for understanding the world. Over the past two years, these Seeds have been collected in a database through global online surveys and a number of workshops, funded by Swedbio in Sweden.
Some results so far:
Interestingly, the groups' visions for southern Africa featured some striking commonalities, even though their starting points were so different. All scenarios placed a strong emphasis on decentralized decision-making and power, as well as collaboration over competition. Empathy is a core value that permeates all the future visions, and technological advances assist in connecting people to each other, but also to the biosphere. "Work" becomes about so much more than paying bills, and instead enables self-expression and community development. Most production and consumption processes are performed locally and in closed-loop systems, minimizing transport and waste. One of the key messages from this workshop is therefore that – beyond all our differences – we share a common vision of what a good, inclusive, equitable and sustainable future looks like. For a fuller picture of the workshop and the visions that were created, please refer to the workshop report and the whiteboard video below.