The advantages of tank tops and gym stringers
You've probably seen those guys at the gym wearing tank shirts and gym stringers, which is understandable. What's the purpose of working so hard if you can't show it off even a little?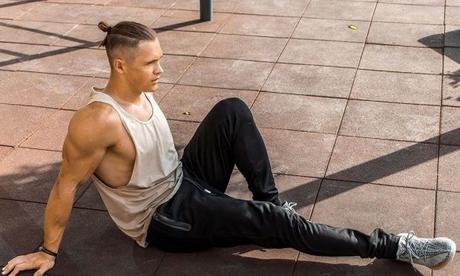 Isn't the large guy wearing it justified? But what about the skinny man in a tank top who goes into a gym? First and foremost, this is a gym, not a fashion show, so give him some leeway. Second, tank tops and stringers are not intended only for show.
Tank tops and gym stringers are one of the same things, with a slight change in design but serving the same purpose.
Keeping sweat and body temperature under control
Workout tank tops and stringers aid in the management of sweat and body temperature. Choosing sleeveless clothing can allow for more enjoyable training since your body can exercise for longer periods when it is chilly. They are also beneficial in activities that demand a lot of motion, such as while working on your back muscles.
It is critical to choose a tank or stringer made of soft, sweat-wicking fabric. This will allow you to conduct even the most strenuous workouts without feeling the perspiration on your skin.
Huge confidence boost
Have you ever caught a peek at your muscles while exercising? Doesn't it feel good? Looking at your ripped muscles may be a great motivator, and these gym clothes are just right for that.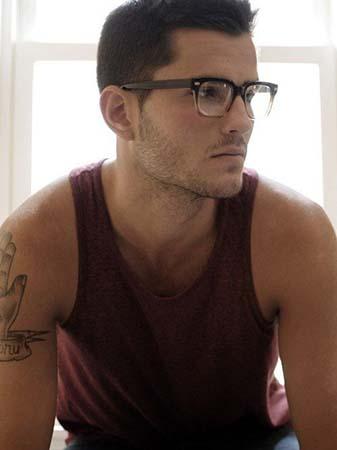 When purchasing a tank or stringer, be certain that it is long-lasting and capable of withstanding even the most strenuous exercises. You don't want to keep purchasing gym clothing again and over; it just doesn't seem realistic.
Workout styles: Bodybuilding stringers and tank tops
Stretch tank top
A stretch tank top may be worn as a base layer as well as a top. The slim-fit tank top is composed of a high-quality cotton mix. This fabric combination guarantees that the tank top is flexible, light to the touch, and comfortable to wear. This means you won't be restricted in any way during exercises, and it's also ideal for wearing as a base layer. This one should not be absent from your wardrobe.
Muscle tank top
The muscle tank is the definition of a simple, everyday tank, assisting you in understanding the fundamentals of exercises, working on your major muscles, finding your technique, and getting back on track. It has an unequaled sweat-wicking fabric that will keep you dry during your workout, and the highly elastic material will last for a long time. As a result, you won't purchase a new tank top for a long period.
Drop armhole tank top
Look your best with a Drop armhole tank top. The drop armhole tank top gives a trendy design to your workout clothes. The tank top has a comfortable fit, to ensure freedom of movement during your workout. Whether it's for workouts or rest, this fashionable drop arm hole tank top has the level of comfort you need. Don't forget to finish your outfit with the matching cisco shorts!
The rib tank top
Gym sessions have never felt better than wearing the rib tank. This is a basic tank top that is made of ribbed cotton that is stretchy and comfortable to wear. The Rib Tank Top allows you to move freely while also providing optimal ventilation during your exercises. It's time to show the world what you've been working so hard for!
The hooded tank top
The hooded tank top's design is just what you need when you're eager to work out hard at the gym. The open armpits make this the ideal top for training with maximum movement. Dress up your gym and training days with a hooded tank top and give your body the appearance it deserves after all of your hard work!
The hype tank top
This is one of the most recent tank top releases, and it makes an excellent ensemble for both inside and outside of the gym. The hype tank isn't just about style; it's also constructed with quick-dry fabric and side splits for optimum comfort and flexibility, allowing you to get through even the most intense training sessions. When it comes to buying a decent tank top, the hype tank offers everything you need, whether it's aesthetic or utility.
The stringer tank top
This tank top will give you maximum ventilation and movement whenever you wear it. It is the ideal blend of casual elegance and performance. The reverse of this tank top reveals what you've fought so hard for!
The next-gen stringer
This tank is built to handle even the most strenuous workouts. The sweat-wicking fabric keeps you cool and comfortable during your workout. It also has an exposed back, which allows you to show off those hard-earned back muscles. The next gen stringer includes a rubber back strap and excellent stretchability for further flexibility, so nothing holds you back during your exercise.
The muscle stringer
Nothing beats the classics, and the Muscle stringer is one of them. The Muscle stringer is a traditional design that is intended for the most intense exercises while keeping you comfortable throughout. The quality fabric allows you to perform at your peak by enabling ventilation and keeping you cool and dry throughout your exercise. It also has deeper armholes and a relaxed fit, which allows for flexibility and a full range of motion.
It is critical to wear comfy clothing when working out. Clothing made particularly for the gym is crucial for your training, allowing you to push yourself to new heights. It is critical to invest in clothing that will keep you cool, dry, and comfortable throughout even the most strenuous activities.
Tank tops and stringers can help you maintain your exercise gear style. It will allow you to walk freely and freely. They are crucial elements when it comes to completing your exercise apparel ensemble, as any fitness fanatic would know. It will not disappoint you with a wide range of patterns and styles to select from.
They are best paired with gym shorts, joggers, or thin jeans to elevate your casual appearance. Tank tops and stringers can also be worn underneath your training clothing to help you sweat.
When your workout becomes too strenuous, slip out your gym shirt and finish with a clear head. Show the world what you've accomplished by wearing tank tops and stringers!
Fraquoh and Franchomme
P.S. We want to hear from you! What types of tank tops do you like to wear? Why? What are other gym clothes you like? Share your feedback, questions or thoughts in the comments below! For more articles on style, fashion tips and cultural insights, you can subscribe to Attire Club via e-mail or follow us on Facebook, Twitter or Instagram!