I find it a bit nerve-wracking working on one section of a large canvas exclusively instead of the whole surface, but it seems to be working out.  This new abstract painting is now 3/4 finished and I think it's holding together compositionally. 
When I finish the last section, I can then stand back and see what's necessary to make it work as a whole.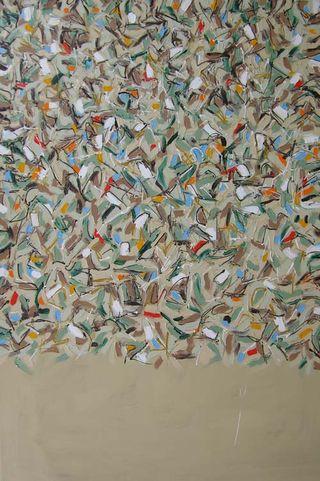 40" x 60" acrylic on canvas.