Federal and State Laws entitle any worker who is injured or ill at work with medical care and worker's compensation. Worker's compensation may include medical bills, lost wages, rehabilitation costs, as well as other monetary benefits.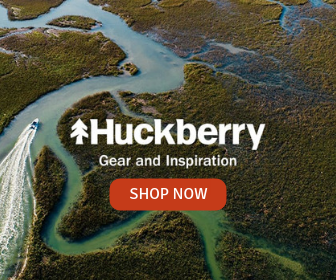 The assumption is that worker's compensation is only part of industries that employ dangerous machinery or hazardous materials. However, you can have injuries in or around 'safe' office environments too.

So, on one side, you may witness extreme injuries such as loss of limbs, electrocution, or radiation. Worker's compensation also includes emotional distress, carpal tunnel syndrome, or even nerve damage.

Yet, you find that even legitimate worker's compensation claims are improperly investigated, undervalued, and wrongly denied. This is done due to human error or bad intentions.

The insurers tend to deny the claim based on:
Pre-existing condition
Delay in claim
Suspicion of fraud
Refusal of the worker from a full physical check-up
The illness or injury did not happen at work
In the event that your claim is accepted and you are provided with worker's compensation, you may still dispute the case. Such circumstances arise when the type, amount, or duration of the worker's compensation granted is inappropriate, according to you.

The good news is that even if you are unsatisfied with the claim that has been granted, you can take it up in court.

So, let's go through the few steps you need to follow to make sure you get what you want.

The smartest thing to do is to get in touch with a lawyer. A professional lawyer who specializes in the field will not only be aware of all the Federal and State laws, in relation, to worker's compensation but proficient in legal jargon too.

Talk To The Insurer's Representative
Moreover, if you have any queries such as how long does workers' comp last in Georgia? A lawyer can answer all your questions.

Get your lawyer and speak to the case manager or even the insurance company's representative. There are times when there are bad intentions.

But, some of the time, it's just a misunderstanding that complicates the simple issue. Thus, the easiest way to resolve any problem areas is to talk it out.

If you still feel that you have a problem, then you can consider dispute resolution options available to you. Dispute resolution varies according to the jurisdiction, the insurer, and the facts relevant to your case.

You can employ mediation or other informal dispute resolution, formal hearings in court, and appeal in court. Your legal representative knows the details of your case and guides you through the legal proceedings with efficiency and diligence.

Sometimes life deals you with limes, but it's up to you to make the most of what you have. So, you can either cry over your lemons or keep your calm and make lemonade.

Remember, accidents are a part of life, and if you get a lawyer to help you out, then you find that there is a solution to every problem.