Facebook
Twitter
Google+
Linkedin
Stumbleupon
If you want your blog to stand out from the billions of sites online, this checklist comprises a number of things you must do before you launch your blog.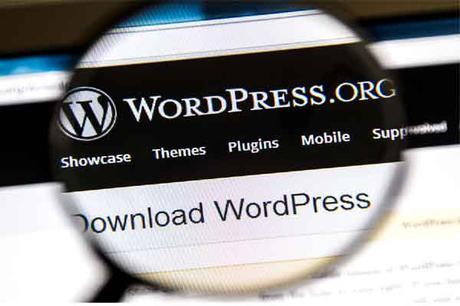 This article assumes that you have already selected a web hosting service and have read the hosting guide. We also assume that you have installed WordPress.
1.
  

Set Up a Backup Solution

Your WordPress site should always have a backup solution. The backup is your insurance policy for when things go wrong. Your site could be hacked or you could accidentally delete or corrupt your hosting files.

Must Read: Got A Blog But Haven't Made A Dime From It? Here's What To Do

Your attitude to anything you put online should be, "anything that can go wrong will go wrong". There are several backup options; the easiest way, though, is to use a WordPress backup plugin.
2.
  

Secure Your Admin Login

Being the most popular blogging platform in the world, WordPress has naturally attracted crooks in their droves. Ensure the username and password for your admin area are strong and hacker proof. Go a step further and carry out WordPress Two Step Verification.

This ensures that no one can log into your website even if they somehow manage to crack your password. With two-step verification, a hacker would still need to enter a code that's sent to your mobile phone at each login attempt. The code changes every time you log into WordPress.
3.
  

Make Sure all Links are Working

Nothing annoys a user more than clicking a link only to be met with a "404 Page Not Found" response. It can be maddening especially if the user was really looking forward to reading the information. As soon as your site is up and running, sign up with Google Search Console.

Verify site ownership and soon, you will receive reports anytime there is a broken link on your website. However, before the reports start coming in, you will have to check your site manually for any broken links.
4.
  

Make Sure Emails are Working

Ensure your emails are all working. Send test emails from your site's email address and confirm they get delivered. Also, do not use different domains for emails sent or received from contact forms because many mail servers treat this as email spoofing.
5.
  

Test all forms

If you have forms such as contact, email subscription, and comment forms, test them out to make sure everything is working. The last thing you want is a user trying to contact you and you can't receive messages.
6.
  

Test E-commerce Features

If you are running an e-commerce WordPress site, you should test the e-commerce features thoroughly. For this, you need to do a test purchase with a real credit card and PayPal account (as well as any other payment options you intend to offer).

Must Read: Drive Traffic To Your Blog Using Facebook Free Basics

Do not go live until you confirm the test purchase has gone through and all relevant automatic emails/receipts etc have been dispatched to the purchase email address.

Also, make sure  tax and shipping calculations are right. You may need to consult a Certified Accountant to make sure you don't fail to include something that could potentially become a legal nightmare in future.
7.
  

Test Multimedia

Multimedia is eye candy for the Internet and is greatly encouraged. Make sure all images and video are loading properly and, that they are not slowing down your pages. All media should be optimized for the Internet. There are several free WordPress plugins that can do this for you.
8.
  

Test Social Media

These days, you cannot have a successful website without a social media strategy. You will, therefore, need to integrate your site with your social media accounts. Check to make sure these integrations are working smoothly. Visitors should be able to share your content on social media easily. You may also want to use a social monitoring tool.
9.
  

Test Performance

Use an external tool to check the performance of your website before you go live. One of the key metrics you want to test is page loading speed. There are several free tools that do this.
10. Get Google Analytics
Google Analytics is a free service by Google that helps webmasters track the performance of their sites. With Google Analytics, you will be able to run reports showing you how readers interact with your site. This information will help you make changes that further improve your website.
11. Check Search Engine Optimization (SEO)
For most sites, the highest amount of traffic comes from search engines. Search engines find your site based on relevance.
So, you need to make your site as relevant as possible by using proper article titles and keyword content while maintaining high quality. There are several WordPress plugins that can help you out with this aspect.
Conclusion
If you are a WordPress beginner, many of these points may seem daunting at first. But, they say practice makes perfect. Within a short time, you soon find that it becomes second nature and your site grows steadily.
Back to you
Looks like I have said so much about so much on how to make money as a new blogger, it is time to pass the keyboard to you guys.
Must Read: A Non Techie Guide on How To Improve The Speed Of Your Blog
Do you have comments, questions or thoughts you'd love to share with us? Please do use the comment box below.
Remember that your comments, questions, and thoughts are highly welcomed and most appreciated.
Be social
Do not forget to share this post with friends on your Facebook wall and twitter. Remember there is love in sharing…
And also, before you leave, do not forget to subscribe to our feed for your latest update on the go.
Don't Miss Any Post Again. Subscribe To Our Feed And Be Updated
Enter your email address below:
Powered by OnenaijaBlog
Facebook
Twitter
Google+
Linkedin
Stumbleupon
Posts That Might Interest You
Drive Traffic To Your Blog Using Facebook Free Basics

In case you haven't heard about this, some few months ago, Facebook introduced free basics…

Blog Improvement: Do Social Media Help?

First off, let me tell you this; you do not have to use social media…

Using Social Media To Drive Traffic To Your Photography Site

Social media has changed the world as a dynamic tool of international and local communication.…

5 GREAT SOCIAL NETWORK SITES THAT CAN DRIVE TRAFFIC TO YOUR BLOG

Creating a blog is one thing and promoting it is another thing. Creating a blog…