By Elizabeth Prata
The thread of Christianity from generation to generation depends on a mutual understanding of our important words. Hence the Word of the Week.
Today ...
Regeneration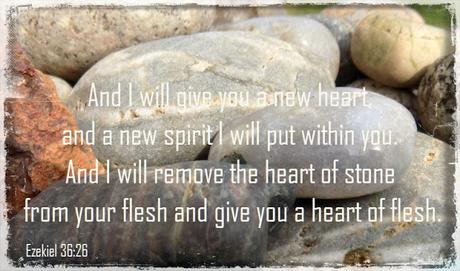 Regeneration, JI Packer
Regeneration is the spiritual change wrought in the heart of man by the Holy Spirit in which his/her inherently sinful nature is changed so that he/she can respond to God in Faith, and live in accordance with His Will (Matt. 19:28; John 3:3,5,7; Titus 3:5). It extends to the whole nature of man, altering his governing disposition, illuminating his mind, freeing his will, and renewing his nature
Regeneration, Matt Slick
Regeneration is a change in our moral and spiritual nature where justification is a change in our relationship with God. Also, sanctification is the work of God in us to make us more like Jesus. Regeneration is the beginning of that change. It means to be born again.
To understand why we need regeneration I recommend two sources. Martin Luther's
Bondage of the Will
, and Jonathan Edwards'
Freedom of the Will
. The two men aren't actually contradicting each other, they say the same thing: man is born with a sin nature that he cannot escape, change, or modify.
In 1524 Luther argued that humans' sinful nature rendered them slaves to wickedness, free only to sin unless by the intervention of God's sovereign grace. Read
Bondage of the Will
for free
here
, or buy at any book sellers' outlet.
In this text published in 1754, Edwards investigates the contrasting Calvinist and Arminian views about free will, God's foreknowledge, determinism, and moral agency. Read
Freedom of the Will
for
free
here, or buy at any book sellers' outlet.
Further resources:
Short devotional from Ligonier:
The Grace Of Regeneration
GotQuestions
What is regeneration according to the Bible?
He saved us, not because of works done by us in righteousness, but according to his own mercy, by the washing of regeneration and renewal of the Holy Spirit,
(Titus 3:5).
And I will give you a new heart, and a new spirit I will put within you. And I will remove the heart of stone from your flesh and give you a heart of flesh
. (Ezekiel 36:26).
Jesus answered, "Truly, truly, I say to you, unless one is born of water and the Spirit, he cannot enter the kingdom of God."
(John 3:5).
Therefore, if anyone is in Christ, he is a new creation. The old has passed away; behold, the new has come
. (2 Corinthians 5:17)