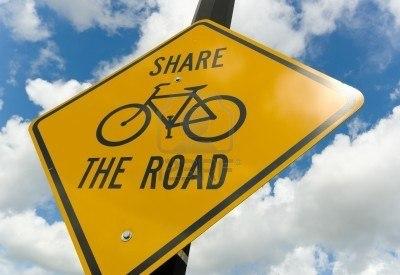 I am a biker for lie and I already rode almost all types of bicycle I think and just last year I started to built my bike and I am riding it now here in Metro Manila. I can say that biking around the city is very different from our province where in I had to share the road with bunch of motorized vehicles and mostly cars, PUJ's and Buses. I was move by this video clip when I watch this very short film about bikers and cyclists sharing the road that's why I am sharing it to you also through my blog. Please hit like, share or reblogged this.
Let's All Share The Road!
Video Courtesy of  ShareTheRoad.AAA.Com and photo grabbed from Google.
16.033333
120.550000