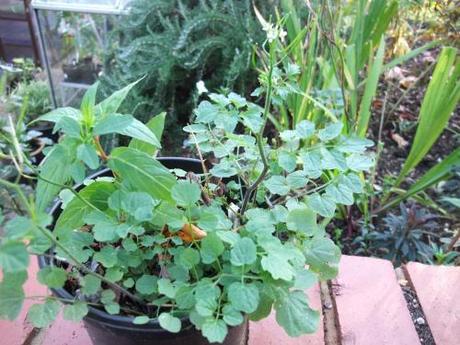 The word for this week's Word for Wednesday is 'ephemeral' which has taken me back a year to last autumn when I was trying to lodge horticultural theory in my head in order to pass my RHS 2 certificates.
According to the Royal Horticultural Society 'ephemeral' refers to a plant that has more than one life cycle in one growing season and increases in number rapidly.  Many weeds fall into this category such as groundsel or my personal favorite hairy bittercress (photo above). This is also the definition used by botanists so you have: ephemeral, annual, biennial, herbaceous perennial, woody plants and so on.
Dicentra - an ephemeral plant?
So why is hairy bittercress a favorite of mine?  Well its latin name is one of the few I could remember for my exam and learning correct latin names was key to gain points which personally I think is ridiculous.  Surely its more important to understand things like photosynthesis etc than reciting latin names verbatum.  Anyway even my eldest son (20) a year later knows that cardamine hirsuta is hairy bittercress, possibly as I stood repeating it endlessly as I was ironing.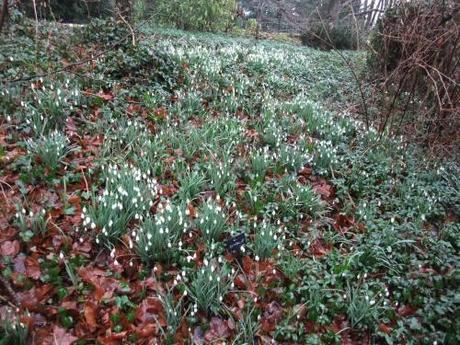 A vast bank of snowdrops
But the other thing that I found really interesting when I was learning about ephemeral plants was the difference in opinion as to what plants this actually referred to.  I have noticed that, particularly on US blogs, ephemeral is often used to refer to spring plants.  The dictionary definition of ephemeral  is something that lasts for a very brief period of time and I suppose you can think of snowdrops and crocuses in this way – they are often described as having an ephemeral beauty but they aren't ephemeral plants they are spring bulbs.  I have also seen Dicentra (Bleeding Heart) described as ephemeral and again I have to disagree.  Dicentra is a spring perennial, its leaves remains above the ground for months, well in my garden it does, and the flowers aren't that quick to disappear. No one ever seems to refer to late summer perennials or bulbs as ephemeral and I wonder why the use of this word seems to be so associated with spring?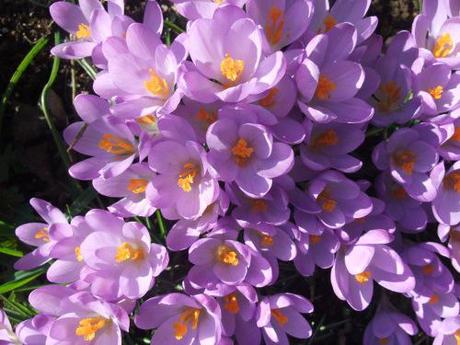 Crocus - some say an ephemeral plant
It will be very interesting to see how other decide to write about ephemeral today  and I shall be popping over to Garden Walk Garden Talk's blog, who hosts this meme, to find the links to other posts.