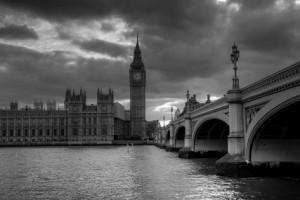 Image via sxc.hu
Do you find it interested to learn English abroad? We know that there are lots of ways you can acquire language learning, but I'd like to extend how beneficial it is to learn English in a country where it is fluently spoken– some countries like England, for example.
If you choose to learn English in England, you will have the opportunity to witness the wonderful sights and attractions in England enlisted below:
Buckingham Palace
We all know the famous Royal Wedding occurred on April 29 this year. Prince William and Kate Middleton were having a reception particular to this particular establishment in England. Buckingham Palace has been established since 1837 as the official London residence by the Royal Family. Its beautiful features highlight the 40-acre of garden and the magnificent facade of the palace details itself. The Throne Room, Music Room, and State Dining Room are few of the most decorated area inside the palace.
Windsor Castle
Related to the Buckingham Palace, Windsor Castle is one of the Queen's official residences and it has been her majesty's residence for the past 900 years! One of its must-see features is the State Apartments where masterpieces of Rembrandt, Rubens, Holbein and Van Dyck are displayed in there. Furthermore, the famous Queen Mary's Dolls' House is also displayed to magnify the beauty of Windsor Castle.
Stonehenge
This famous monument, which was recorded to be standing from 3100- 2300 BC is one of the most important prehistoric establishment in England. It actually has been believed to be a remains from druid temple for sun worship to a burial ground, while it's also believed to be an astronomical calendar. Many of the stones were transported there with considerable effort from a great distance away.
Lake District
Known to be a beautiful work of art by Wordsworth for quite some years already, the Lake District is one of England's must-see places. Its lake sets an exquisite view of Cumbrian Mountains captivated by the beauty of nature itself.
So when you choose to learn English at language school in England, you will to witness all of these sights and attractions that England is sure to be proud of.