Hi Huneybees,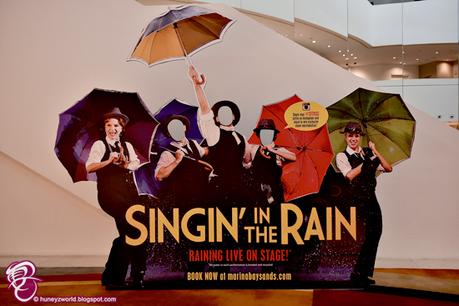 Go ahead and "paste" your faces there! With this amazingly warm weather these days, I would definitely love to be dancing alongside these performers in the theater rendition of "Singin' In The Rain"!Yes! It RAINS during the shows and I'm not complaining I'm sitting in the front rows. LOL!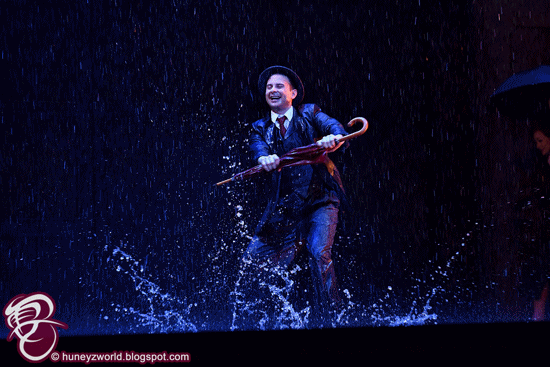 Come on ~ Dancing and splashing water indoors like nobody's business would definitely be great fun! What am I saying? "SINGING' IN THE RAIN" is now performing at the MasterCard Theatres, Marina Bay Sands and I was there for its media night! It is the only musical that features a 'splash zone' that uses 12,000 litres of recycled water per performance!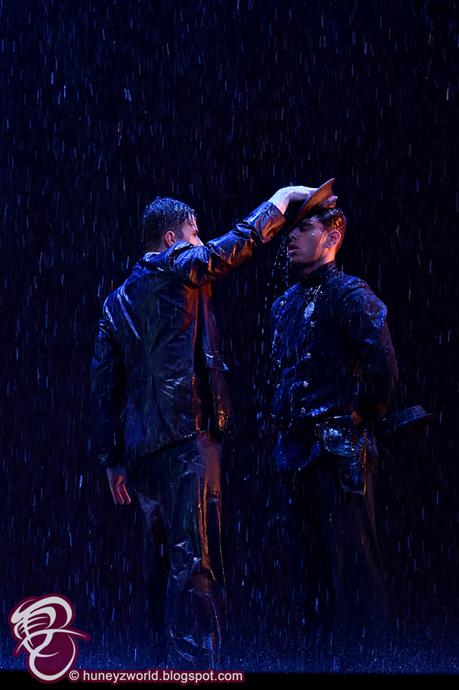 Re-imagined from the iconic 1952 MGM movie, the "SINGING' IN THE RAIN" musical brings its fans through a journey of how Hollywood glamour found their voices in their movies, waving goodbye to the silent movies era.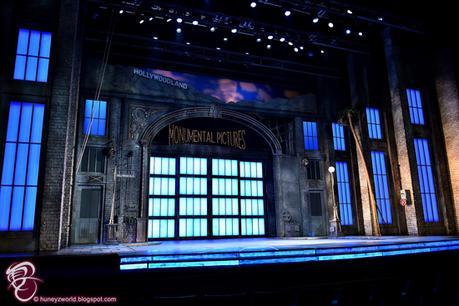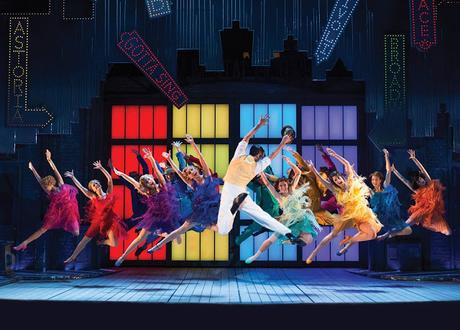 Staged against a monochrome palette, the audience is slowly brought into a brightly lit Tinsel town as we follow the love story between the main leads - Don Lockwood (Duane Alexander) and Kathy Selden (Bethany Dickson. Yes, we have already seen her applauding performance in the Sound Of Music musical last year).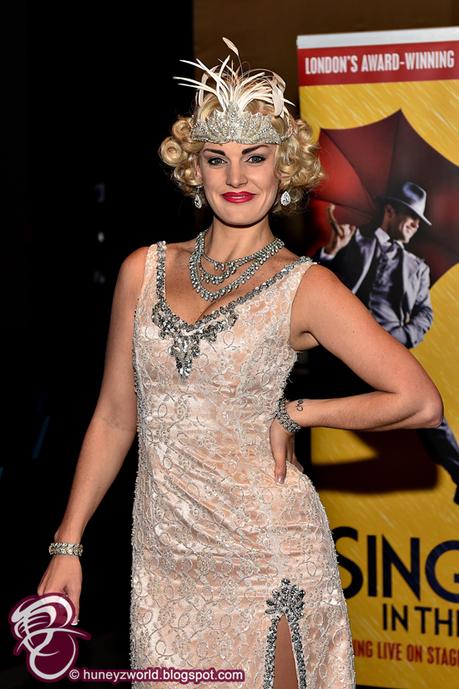 Taryn-Lee Hudson as  Lina Lamont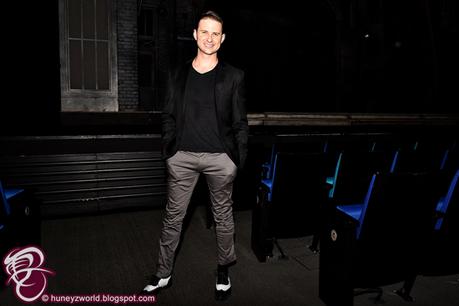 Duane Alexander as Don Lockwood
We were brought into the emotional world of Don Lockwood - a silent movie star who has all the fame and a romantic on-screen affair with his co-star - Lina Lamont. But being uniquely voiced, will she be able to hold her fort or will she be replaced?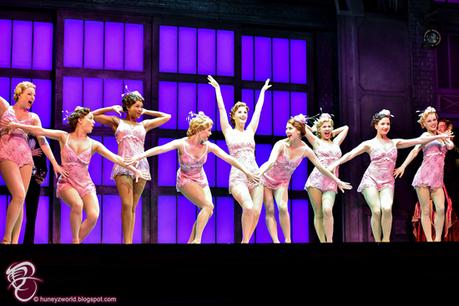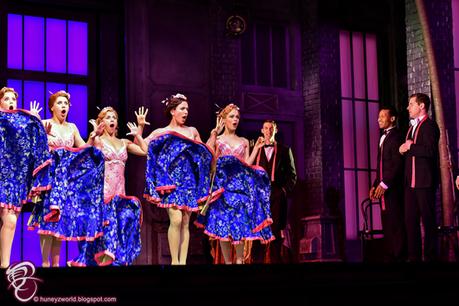 One of my favorite moment would be Kathy Selden's stunning musical piece - "You Are My Lucky Star", with the spotlight slowly leading us to her, as though we were the talent scouts looking for the perfect voice. That was her shining moment as she shone right past all the other ladies with her songstress, melodious voice.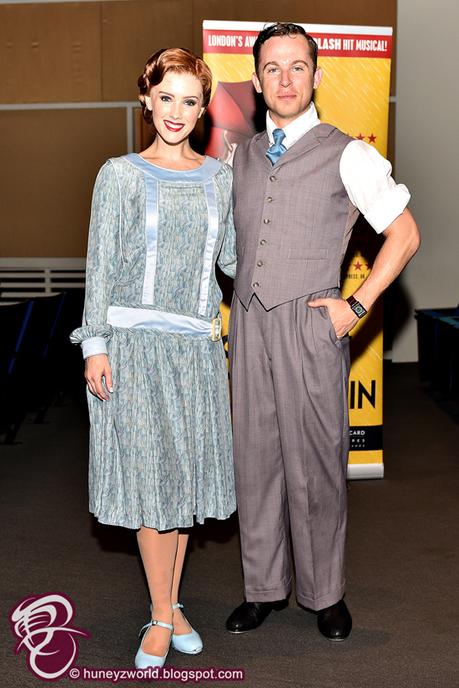 Bethany Dickson as Kathy Selden and Steven van Wyk as Cosmo Brown 
Of course, this romantic comedy musical will be featuring all the songs from the glorious MGM score including "Good Morning", "Make 'em Laugh", "Moses Supposes" and 
nothing marks the end until the cast comes on tap dancing to the title number - "Singin' In The Rain" as they don on the 
yellow macs and twirl around in the "rain", sending us home humming and tapping non stop, praying for rain in our hearts. Hehehehe ~~~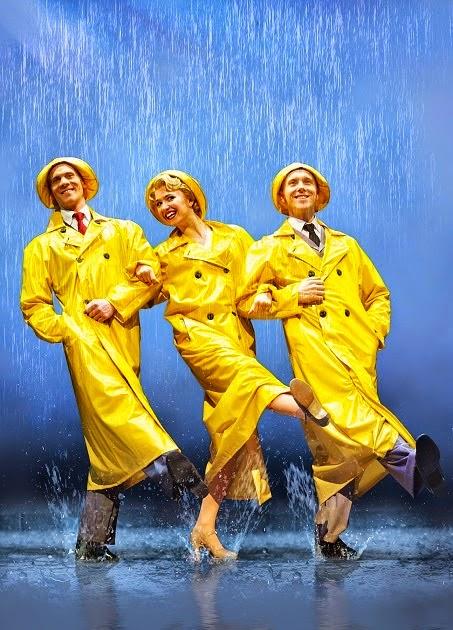 This is definitely my chase-those-blues-away
 must watch musical that will send you in happy mood with those excellent high-energy dance choreography, beautiful, dynamic set design and colorful costumes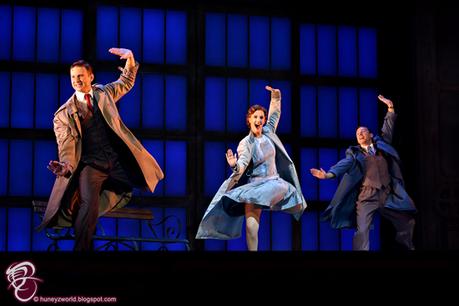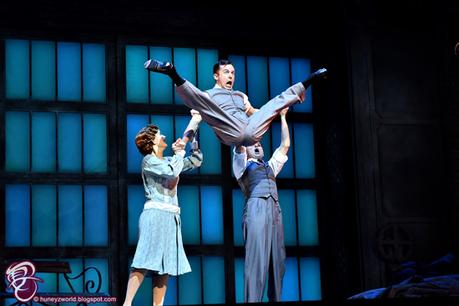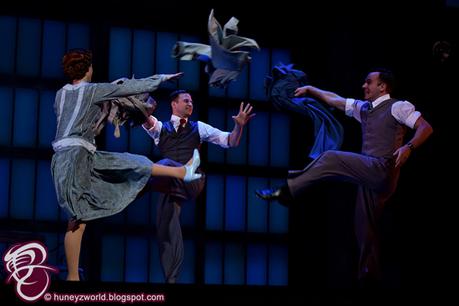 SINGIN' IN THE RAIN is now showing at the Grand Theatre, MasterCard Theatres at Marina Bay Sands from 9 – 26 July 2015. Ticket prices range from S$65 to S$195 excluding S$4 booking fee per ticket. You can book through Base Entertainment Asia, Marina Bay Sands or SISTIC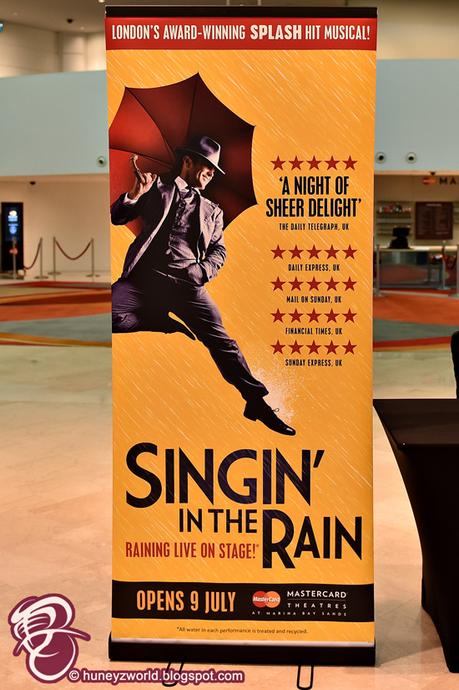 For more information, you can get more information here --- http://huneyzworld.blogspot.sg/2015/03/updated-singin-in-rain-splashes-into.html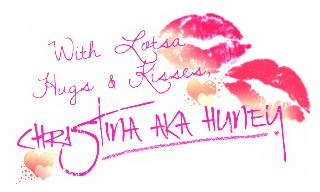 Don't forget to stay tuned to my blog / like my blog's Facebook page / follow me @huney_84 on Twitter & Instagram  for the latest updates!
http://www.huneyzworld.blogspot.com http://www.colourhuney.blogspot.com