I'm not quite sure what these wonderful flowing dresses are called.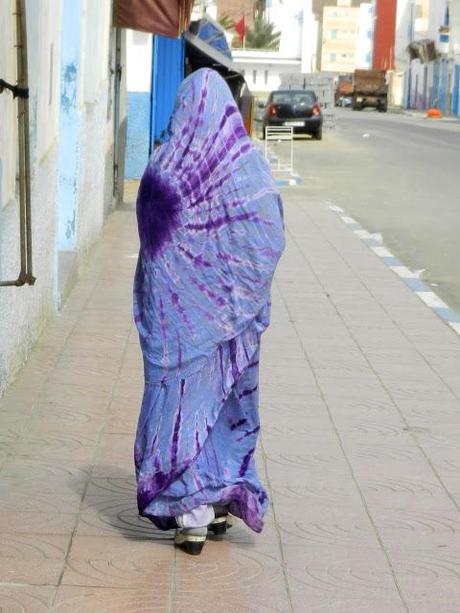 These photos were taken in Ifni and Tiznet in Southern Morocco.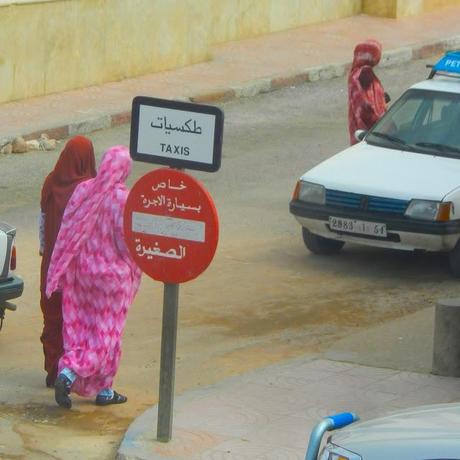 So far as I could work out, the entire costume is one piece of fabric wound rather elegantly around.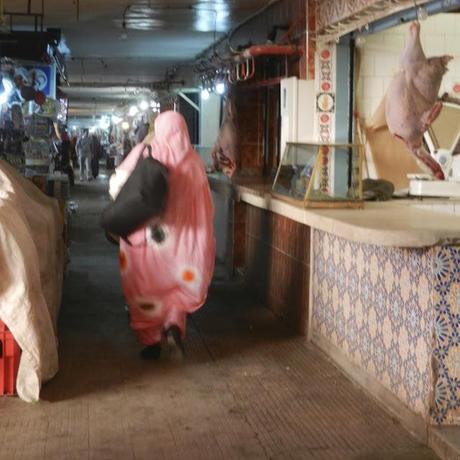 The garment is wonderfully billowy. I really wish I could have asked the women if I could take their photo --but since that wasn't possible, everyone is walking away!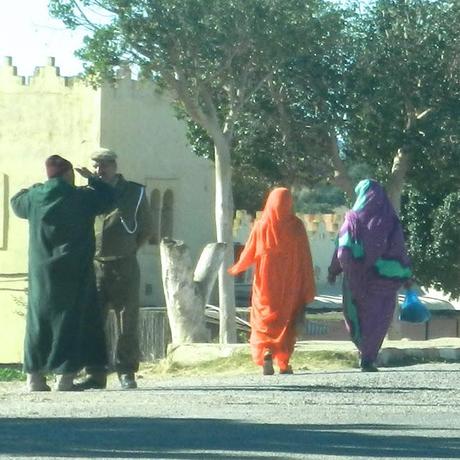 The garment isn't worn exactly like a sari....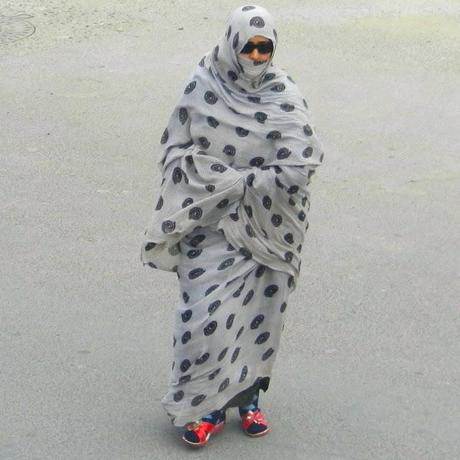 ..it's more all-enveloping somehow.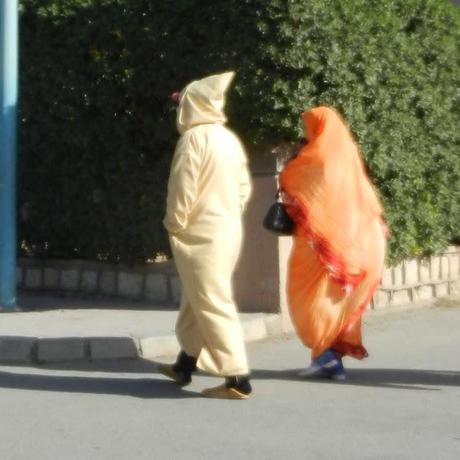 Anyway, when I discover how they work, I'll let you know.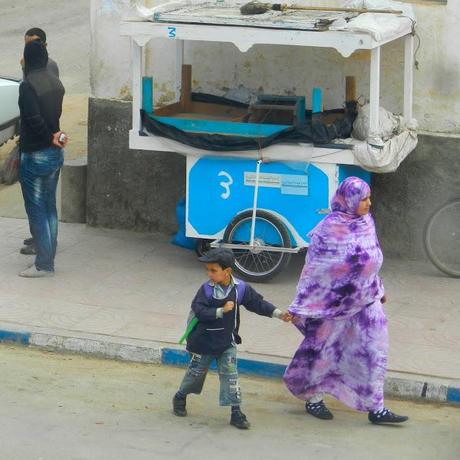 The little schoolboy could come from almost anywhere.