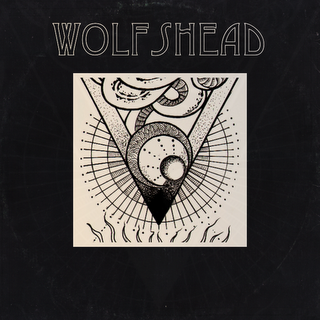 I was overjoyed when Racer posted a Bandcamp link to Wolfshead a few days back. Not that I was particularly waiting for the link or anything, it was just . . . well, when I hit the little play button and my world got turned upside down, I felt an exhilaration that doesn't come around all that often. Thank you Racer for going to the effort of getting this link up!
So, Wolfshead is a two-piece stoneriffic, doom-y sludge metal band (Eh? How's that for muddying up the categorical waters?) hailing from England. I guess one could say these cats are part of the resurgent new wave of heavy British rock that's going on right now, and like a bunch of the bands in this particular scene, Wolfshead are creating music their way . . . starting with a basic sound rooted in heavy blues and then letting the music go where it needs to go. What I hear is a classic hard rock sound mixed with Monotheist-era Celtic Frost . . . an order of something really heavy with a side order of even more heavy!
"Warbringer" kicks this sampler off with a thrash-y groove laden riff and rocks along at a good pace. I'm digging the little guitar flourishes that they drop into the verse, almost giving the song a classic NWOBHM feel. The gang chants of "Hail! Hail!" makes me throw my fists in the air, making typing an absolute bear, but oh-so-much fun! The end section breakdown is crushing in heft and weight, brutally distorted and reminds me of some of the finer moments from Lair of the Minotaur.
The first play through of this recording had me mouth agape in awe when "Garden" pummeled me senseless. This is where the Monotheist Celtic Frost sound comes seeping out of the well water. Thunderous and overpowering, the guitars vibrate everything in the immediate area of my speakers to ash, and the vocals are about as ominous as they can get, channeling a bit of the Tom G. Warrior tormented angst. I love the subtle guitar licks these guys throw in every so often . . . always keeping things interesting, keeping the music moving forward, and not allowing things to get stale. Fucking killer song!
"Pissin' Blood" (always a good time), is an upbeat thrashing garage rock burst of audio excitement! If your head isn't bobbing up and down on this one, you're damaged. It's alright. It's nothing personal. This track, probably more than any other on this sampler, is the most accessible in the sense of fitting in with any particular genre or scene. It's short, to the point, non-stop rollicking fun, and while it doesn't really venture outside of the retro sound, it does have little nuggets of intrigue mixed into the mix.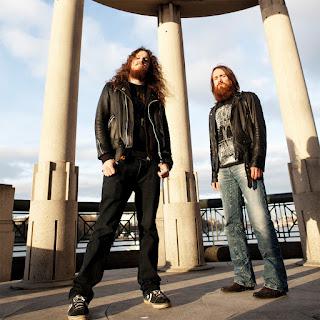 As if these guys were saving the best 'til last, "Death Priest" is a punishing escapade through the surreal. This six minute epic excites me more than any other because it's out there . . . it's dynamic and experimental, but no less accessible than the rest of this rocking set of music. Within the first minute of the song, Wolfshead bring a number of different moods. Opening with a stonerfied and fuzzed out riff for a few measures, the boys then drop into a dirge-y Sabbathian palm muted riff that includes some sexy guitar licks. Then the music opens up again, longer sustained notes creating a break in the tension created by the palm muted and spartan verses. The vocals, while strained in places, crack in all the right places and make this song feel like a horrifying travel through the darkest recesses of the mind.
Word has it that Wolfshead are working on a full length album, to which I can only sit here in stunned silence with a stupid grin on my face. If their full length follows the footprint of this sampler, I'm gonna have a damn good time rocking from here to eternity! This sampler isn't perfect, but then again, it doesn't need to be. The energy is there, the structures are there, the musicianship and vision are there . . . Check it out, drop the guys a buck or two and download the tunes for yourselves. Or, sit in front of your computer and listen to the stream for the rest of your lives. Either way works for me. Just do it.
Pope
http://bandcamp.listentowolfshead.com/