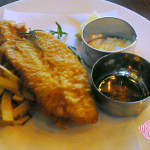 Contrary to popular belief, liquor is a drug, and it's that temporary sensory impairment that makes alcohol drinking so appealing. Throw in a good vibe at one of the most laid-back, upscale places in Manila (Bonifacio Global City, for those who have no clue what I'm referring to) and you've got yourself Wolf & Fox Gastropub,
Akira
's youngest, albeit
Westernized
brother.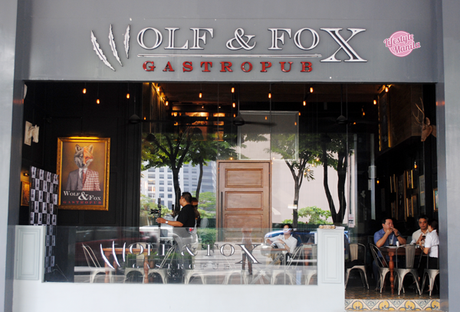 Well, you certainly don't have to be a wolf, nor a fox, to start hounding the delicious food at Wolf & Fox Gastropub!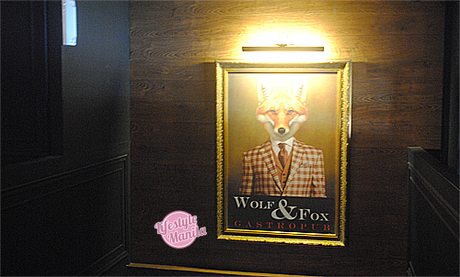 But I do prefer being foxy.
So what makes Wolf & Fox so amazingly special, despite the recent influx of gastropubs in the country, you ask? Nothing much, just about some delicious and decidedly English food and European beers.
Sosyal.
Pictures won't do Wolf & Fox any justice, I'm sure but check out some of what this brand spanking new gastrolounge has to offer below!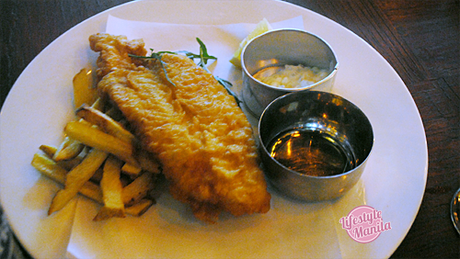 I'll be! Fish and chips, anyone?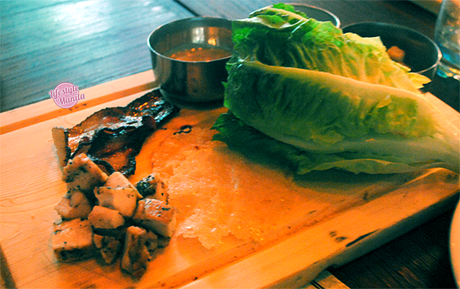 How about a bit of pretentiousness on a chopping board? Deconstructed Caesar Salad.
 Rustic charm, British pub luxury in one of the most upscale cities in Metro Manila. The chips--french fries--are amazingly addictive, and the bacon used in the caesar salad is top notch, guvna.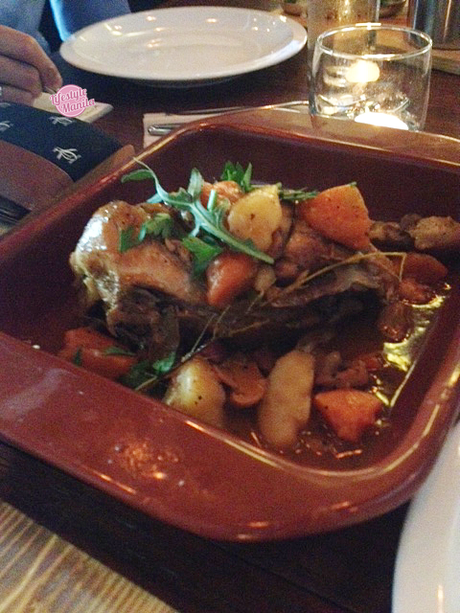 Tasty Chicken Pot Roast. Tender and tasty meat and crop vegetables!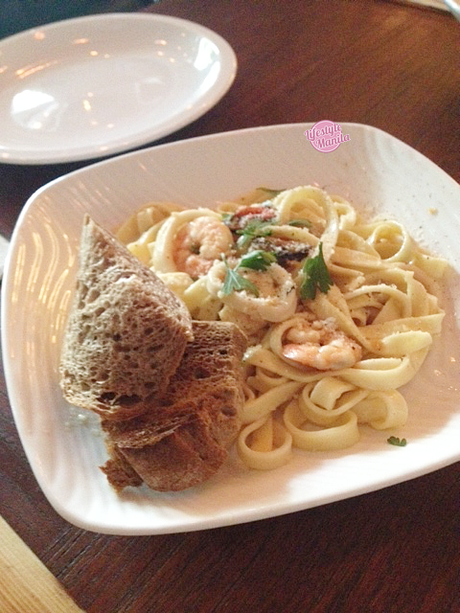 Winner, winner, seafood dinner! Seafood pasta is al dente, light and just right!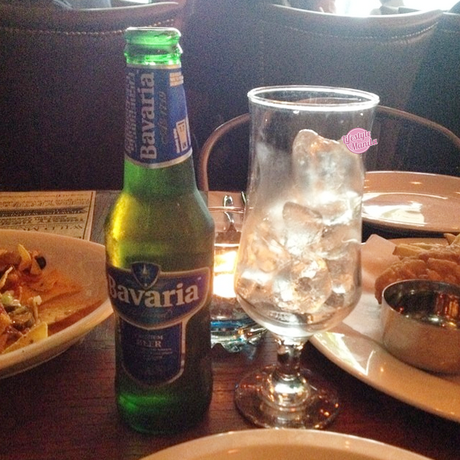 Ooh! Bavaria Alcohol, pale lager that reminds me of San Miguel Pale Pilsen.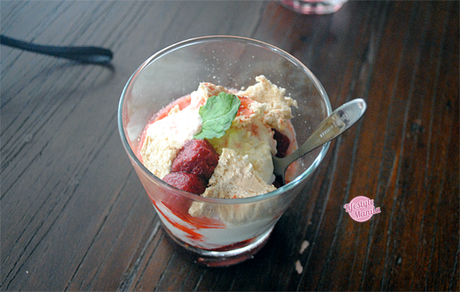 Eton Mess? Vanilla Ice Cream and Strawberries.
VERDICT
Awesome chips, delicious pot roast. Some food items are just either a hit or a miss, and if you're after high-end alcohol like Grey Goose in a serene and laid-back spot like BGC, then Wolf & Fox can give you an awesome good time! But then I'm the type who's rough around the edges, so I prefer cool and casual places in Ortigas and Eastwood. Maybe I'm just a North gal. Wolf & Fox Gastropub on Facebook  
Rating:
3/5
Food:
2.5/5
Ambience:
3/5
Address:
Two Parkade, 30th Street corner 7th Avenue, Bonifacio Global City
Tel. No.
856-1354 Open Mondays through Sundays 11:00 AM - 2:00 AM