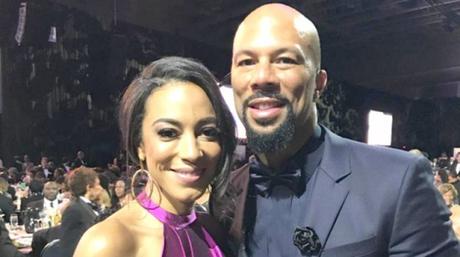 Common and activist, Angela Rye are no longer together.
The couple, who we nicknamed #WokeBae's sparked break-up rumors when they weren't seen together during Oscar week.
They both participated in Oscar weekend festivities, but wasn't seen together on the red carpet, and Rye didn't attend the fourth annual Toast to the Arts event Common hosted with the Ayars Agency.
Well, Angela Rye has confirmed that she and the Stand Up For Something rapper have indeed called it quits to Page Six via a statement:
"We have and will always be friends.  He is an amazing human being and I'm a much better person because he's a part of my life.  May we all keep loving and living."