Heart-spotting Contest Entry
In the Hawaiian language, "Ho'i Hou Ke Aloha" means "Let us fall in love all over again." Seeing the beautiful photos Caitlin M. posted on her blog (Blue Dot Jewelry) made me fall in love with Kaua'i all over again!
Caitlin sent me this fabulous photo from her trip:
When I saw this papaya tree in Koloa, Kauai (Hawaii) last week, I thought of your blog. Hearts up and down the trunk!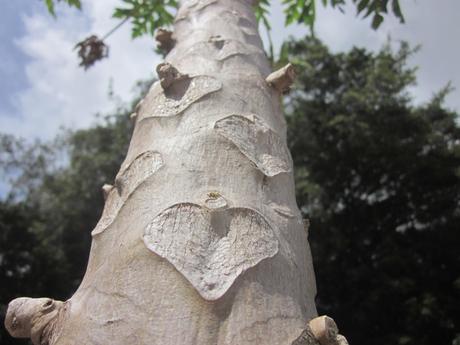 Heart shapes climbing a papaya tree in Koloa, Kaua'i (Hawaii)
(submitted by Caitlin M.)