Sometime back in March 2016, Vancouver-based company Wishpond featured in 2016's Ready to Rocket List. Ready to Rocket list features the best British Columbia technology companies every year that have enough potential to beat their peers. This year, Wishpond Technologies, that specialized in Marketing Automation software, got featured.
The inclusion of Wishpond on the Ready to Rocket list is a testament to how the nature of digital marketing is changing, and Wishpond is positioned to capitalize on the growing demand for improved lead generation and marketing automation tools ~ Ali Tajeskandar, CEO of Wishpond.
True to the hilt, nature of digital marketing is evolving to get better and smarter. Wishpond fits perfectly in the present market. As automation takes over the marketing industry, Wishpond has been nominated as High Performers in the Fall 2016 Marketing Automation Software Grid report from G2 Crowd.
Wishpond is an impressive tool that caters almost all your marketing needs. The highlight of this tool is lead generation and the following analytical process. Wishpond helps in building interactive landing pages and design contests, track leads, send emails, and do so much more.

Wishpond enables you to know "where precisely" and "how" to step ahead. In other words, it is "completely automated" and "free forever" marketing tool that catalyses the simplest process of generating and nurturing leads.
In this blog, I will walk you through the minute details of this tool, write Wishpond review. Based on my user experience, I think Wishpond is a must-try for all marketers. Without much-a-do, here are the main features of Wishpond.
Wishpond Review - Features Highlight
The features of Wishpond are broadly categorized under sub-headings - Landing Pages, Pop-ups and Forms, Contests and Promos, and Marketing Automation.
Landing Pages
Wishpond has beautiful templates to make your task easy. Along with the pre-built templates, you can simply drag and drop elements to create your landing page. Elements like text boxes, image, video, social media buttons, forms, etc. Editing is seamless on Wishpond. The WYSIWYG editor lets you customize colours, font, and all other elements of the landing page. One slight issue that I faced while using the editor is, I had to click many times to select a text. You need to double click it to select and edit, but I guess I double-clicked it for two or three times. However, what I got at the end is a thoroughly professional landing page. I guess with the result; I could manage to click few times extra! All the templates are mobile responsive. With over 100 templates, you can create a high converting landing page for any industry.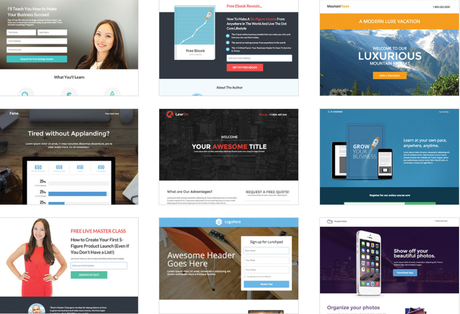 You can run A/B tests for multiple variations of your landing page. Wishpond runs the test for you and gives you detailed reports. Based on the accurate findings, you can zero upon the best version of your landing page. You will need no coding knowledge to create these interactive and all-device-compatible landing pages.
This is not all. You can do with the landing page builder on Wishpond.
If you run your blog or website on WordPress, you can use the WP plugin to build your landing page right within WP dashboard. Similarly, you can easily publish your landing page on your own domain and sub-domains.
You can add auto-submit links to your emails. This lets your leads to register instantly for a workshop or webinar or likes of such by just clicking on the link. They don't need to give any other additional information.
Wishpond also enables you to give Parallax Effect. This means you can have beautiful and modern landing pages in a click. Add to this, Advanced CSS and Javascript to customise the look of your landing page and add analytics tracking code and Real-time analytics for better insights.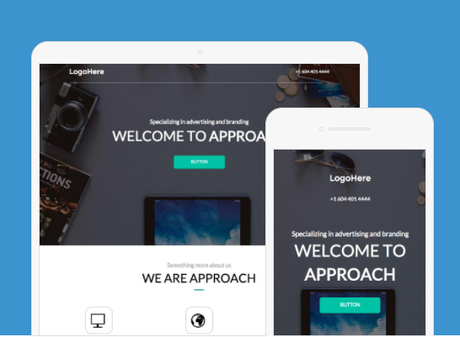 Pop-Ups and Forms
You can add customizable forms toyour landing page. There are numerous flexible templates to choose from. Form building is very easy with the drag and drop builder. Like landing pages, you can create multiple versions of your form and run A/B test. These forms are easy to create, publish and share it (website, blog, Facebook Page). You can also publish on wishpond.com and share it. Here are few more add-ons you get-
File upload field in your form to collect files and documents.
Drop down menu for a long list of options. This keeps your form short.
Multiple checkboxes for leads to opt for more than one option that suits them.
Multiple-choice questions.
CAPTCHA field.
Hidden fields to collect analytical data like source and referrer.
Real-time analytics.
Advanced CSS and Javascript to customise the look of your landing page
Merge tags to personalise your forms.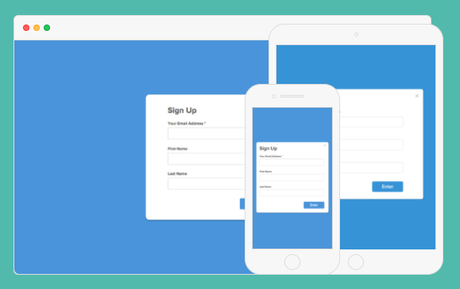 Wishpond lets you create six different types of well-timed popups-
Exit intent: This popup is the last attempt to grab the attention of those leads that are about to leave your site.
Page Scroll: When visitors scroll down your site, this popup appears.
Timed Pop-ups: You can time your popup to appear after the visitor has spent a specific amount of time on your site.
Entry pop-ups: The moment a visitor lands on your site, a popup appears.
Click popups: These popups turn any link or image to a 2-step opt-in process.
You can use Javascript to target your popups based on any kind of filters. I call these "target popups". 🙂
The drag and drop editor makes popup building an easy task. Also, you get pre-designed templates to choose from. The popup templates are flexible and highly mobile responsive. You can target your popups as you wish, for instance, you can decide on which pages the popups will appear and where it won't.
A/B testing feature is available in popups as well. You can test and see which one is giving you desired results before finalising one. Other key features include Social Share Buttons. You can add social sharing buttons to your popups (for Facebook, Twitter, and G+).
Wishpond provides a separate section for lead data management where you can see all your visitors and their data. It can be sorted to different lists as per the category you want. It has five main areas:
Stats provides a global overview of activity taking place within all of your Wishpond campaigns through different links. The analytics provides metric information to take note of the number of leads opening emails, converting on campaigns and page views.
Leads provide you with a detailed view of different leads sorted by most recent activity. With each click on a lead, you can get all the details of the lead, including their activities, profile data and which lists they are a part of.
Visitors include those that viewed the page but did not convert on your form. With the use of this system of collecting visitor data, you can track even before they have converted. When they eventually fill out one of your forms, all the tracking data associated with their accounts merges into their new lead profiles.
Lists allow you to see which leads are part of which lists. This is one of the most important section and a place to come back and check for different list segments especially if you are creating different smart lists and static lines using marketing automation
Lead Properties enables you to view all the custom lead properties across all of your Wishpond campaigns.
Contests and Promotions
You can run exciting contests and promotions on Wishpond. You can collect email addresses through voting. Later, these email addresses can be used for email campaigns. Wishpond lets you encourage social sharing. It provides an option to use Facebook Like Buttons as vote methods. This facilitates likes and share. Another option is to add share buttons for Facebook, Twitter and Google+. You can also encourage rewards for referrals. In these reward contests, the entrants get rewarded when they refer their friends to enter your contest. I have already discussed the customisable forms above. You can use this feature here as well.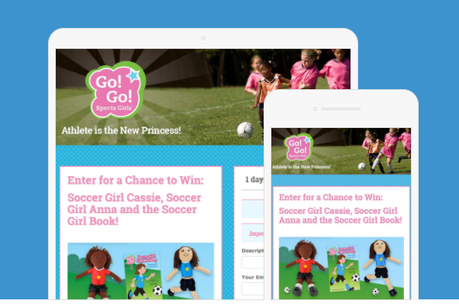 To help you make your contests interesting and far-fetched, Wishpond includes ten other apps that help in creating engaging social promotions-
Sweepstakes
Photo Contest
Instagram Hashtag Contest
Coupon
Essay Contest
Vote Contest
Photo Caption Contest
Pinterest Contest
Referral Promotion
Video Contest
You can publish and run social promotions on social media platforms like Facebook, Twitter, or on your own site. Be it any platform, your promotions and contests will look great on desktops, mobiles and tablets. You can get more likes and follows by adding a Facebook Like button or a Twitter follow option.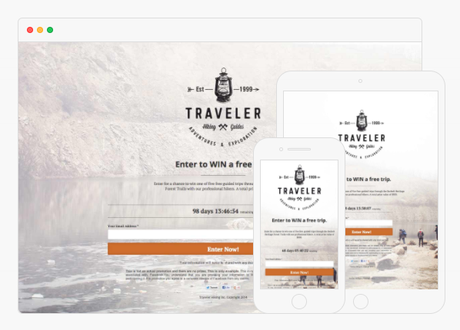 Marketing Automation
Marketing automation is a boon for marketers, this I already mentioned in this post - 7 Drip Email Campaign Software. Wishpond has it all covered. Whether you are looking for drip email campaigns or wish to send personalized emails, Wishpond has all the features ready for you.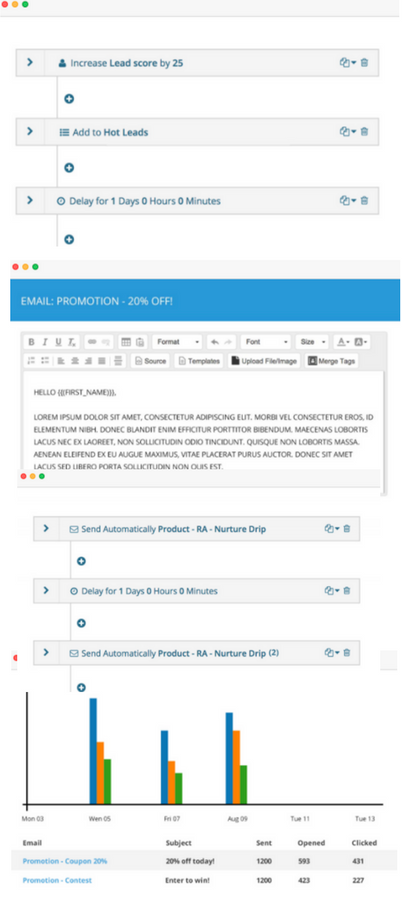 Not only this, you can add scores to your leads and segment them based on their activities. Add to this; you get real-time analytics to help you measure the performance of your automated workflow. You can use merge tags to personalize your emails based on the information you have in your database. Wishpond integrates with various email marketing tools like MailChimp and AWeber to make the tasks easier for you.
Wishpond Integrations and API
Wishpond integrates with a host of tools, starting with CRM tools to email marketing software, eCommerce tools, Webinar tools, and much more. Below is the list of tools Wishpond integrates with:
CRM Integrations: Lead capturing on website and social media platforms are going to be a cakewalk with-
Lead capturing is followed by auto syncing of leads between your email marketing app and Wishpond account. This is facilitated by apps like:
Wishpond integrates with a help desk app UserVoice, and also with SurveyMonkey for effective surveys. Integrations with Webinar apps like ClickWebinar and GoToWebinar will help you run smooth webinars for your leads once they sign up on one of your campaigns.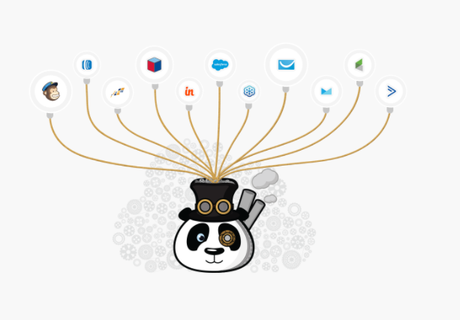 Other integrations include:
Team chat app: Slack; Twilio for phone and SMS integration; LemonStand for customisable cloud-based eCommerce platform; and Thankster, a greeting card integration.
Wishpond also integrates with Zapier, which in turns provides access to over 500 other apps.
Wishpondlets you build your integration using the Wishpond's REST API.
Wishpond Review of Affiliate Programs
Wishpond also provides affiliate benefits to website owners, bloggers or online marketing experts. It provides a recurring 30% commission with no payment for the service. You get consistent online payouts that can be easily tracked through GetAmbassador. When you join as an affiliate, you will be provided with a unique tracking link. When Wishpond receives any visitor through your affiliate link, it will directly associate it with your affiliate account; and if the visitor buys a subscription, either on the same visit or later, you will be paid a 30% commission. The commission is renewed if the subscription is renewed on a monthly or yearly basis.

As an affiliate at Wishpond, you get a more than marginal access to ingenious marketing tools such as GetAmbassador and Tracking Dashboard that allows you to track all your activities including clicks, commission and revenue. Banner ads can be easily posted on blogs or websites. Case Studies and Testimonials is used in websites, blogs and landing pages. You get access to affiliate a landing page wherein you can go through the templates, participate effectively in Wishpond's official academy and post Banner ads that can be embedded. You can get the HTML code for Banner Ads right on the Wishpond's Affiliate page. However, for Marketing Automation Banner ads, you will need to wait for a while!
Wishpond: Pricing Plans
You can choose from three different plans Wishpond offers - Basic, Pro and Growth. Apart from the common features, the Basic plan has a limit on the leads up to 1000, Email marketing per month up to 10,000 with a single user which comes with a price tag of $45 for each month.
Pro plan also has a limit which enumerates to exactly 2500 for leads, 25000 for Emails per months and number of users up to 5. In addition to the common features, the Pro plan also provides Pro Integration, A/B testing, Custom CSS, Custom Javascript and API Access. The Pro package comes for $78/month.
The Growth Plan is for $129/month with 10000 maximum leads with unlimited users and all the other prominent features of Pro and Basic packages. In addition to all that, Priority Support and Implementation Coaching Program is also provided. And as always Customer Support is free for all. You can sign up for a FREE 14-Day trial for any of the plans before paying.

Special Perks From Wishpond
Wishpond also provides special perks in most of their other services. If you are a client, you can avail these offers:
30 days free for Appointlet which is a helpful tool to book appointments with Leads straight from Wishpond;
Free trial and discount in 30xofAds which is a comprehensive display and PPV advertising research tool which analyses competitor's ad strategy.
Wishpond for Agencies
Wishpond provides a simple software for agencies. Agencies have multiple clients to deal with, and Wishpond fits perfectly in this scenario. You can:
Manage multiple client accounts. You can use the templates and drag n' drop editor to create nice popup forms for your clients.
Collaborate easily with your team with multiple user accounts. The governance option lets you restrict users' access to the client accounts they are working on.
Show your clients beautifully designed reports for all your marketing campaigns.
Use Cases
Wishpond is praised and applauded by various startups and agencies across the globe. One such company is TrueCaller. A very common name, Truecaller lets you identify who is calling you and from where. The success of TrueCaller is unmatched, and Wishpond has been a part of this success story.
TrueCaller wanted to gather stories of their users in a creative way. The main aim was to understand how each user has benefitted or not benefitted with TrueCaller. Every experience matters and TrueCaller wanted to get hold of the users' personal experiences. Wishpond became the catalysing power in this. TrueCaller ran a contest to gather all information, and this is what happened:
Over 70K+ participants
TrueCaller became the top keyword on social media during the contest
1000+ testimonials
400 percent increase in Facebook followers
Another company, World Fishing Network, also benefited highly from Wishpond. There are many more awesome case studies that prove the merit of Wishpond as a tool.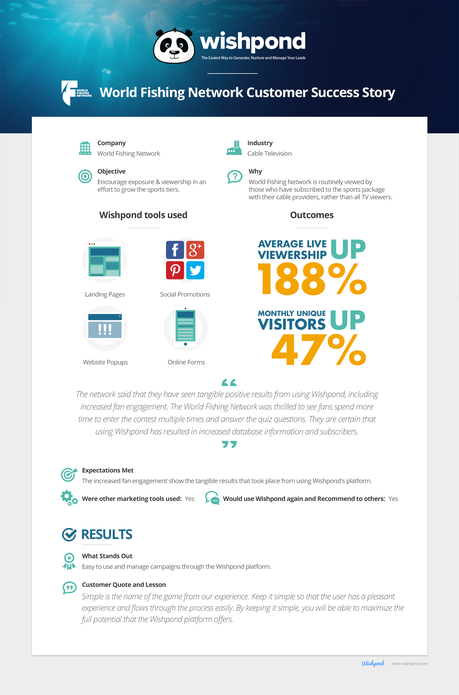 Wishpond: Competitive Analysis
No review is complete without analyzing it against other strong competitors. In this case, I think Rafflecopter, Strutta, and Shortstack have the potential to give Wishpond a tough competition. But here I will just tell you why I will vote for Wishpond out of these four apps:
Wishpond vs. Rafflecopter

Rafflecopter and Wishpond have many similar features. However, I think Wishpond beats Rafflecopter with its integrations. Though Rafflecopter provides Pinterest entry option and Facebook entry option, I would still vouch for the multiple marketing apps from Wishpond. Wishpond offers marketing automation, which is also missing in Rafflecopter.
Rafflecopter, on the other hand, has a FREE plan that might attract users. But I am sure those who are unwilling to compromise with their marketing needs, will go ahead and 'buy' a plan that suits their needs.
Wishpond vs. Strutta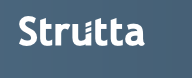 Strutta does not provide any free service, and their plans are quite expensive. The package of $249 $399 and $999 named Turnkey, Designer and Professional respectively. The number of sharing apps is limited to Facebook, Instagram, microsite, website, iframe, and few other channels.
Struta doesn't have the website popups feature. The variety of templates is also less. No marketing automation or lead data analyser unlike Wishpond. Strutta lacks app integration which is disappointing. There is a lack of lead data analysis which can be used for turning leads into loyal customers. I think with Strutta, I had to spend more time. On the contrary, Wishpond did help me save a lot of time.
Wishpond vs. Shortstack

I was naturally lured towards Shortstack by just looking at the price! Their services start from zero and moves on to $29 for the basic plan. The Enterprise plan at $499 gives you access to all the features. Shortstack provides just over 30 pre-design themes unlike the countless options from Wishpond. Another serious lapse is the lack of real-time testing for customised designs. Another point of difference is, with Shortstack the number of users or team members is also strictly limited to one. In cases where multiple users are desired, a cost of around $29 per each month is viable; unlike Wishpond which can provide multiple users with restricted access to data.
This brings us to the end of the review of Wishpond. This tool is perfect for a marketer, and I must say it is a very easy to use the tool. Now that you are aware of all the features, perks and pricing plans, you must start using the tool. You can always begin with the 14-day trial period for the plan that suits you. Let me know your views about this tool, and also if you come across another better alternative to Wishpond.