Bags, Bags, Bags. I usually lean more towards the shoe releases for shoe clubs but this month I have my eye on two bags from
JustFab
. I have no doubt they will be sold out by the time my 'Shopping Diet' is over but I will still add them to my wishlist and hope I get lucky!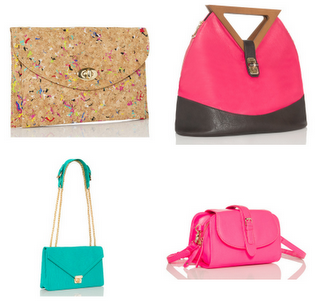 Leisure, Adios, New World, Honeydew Fizz
So much color!!
If you aren't a member of
JustFab
yet sign up here and get %50 off your first order PLUS there's a BOGO section for first time buyers! They still have lots of Iron Fist left and their new Jessica Pastor line is gorgeous!