No one will ever accuse me of being a beer lover or drinker but I love checking out new and different experiences, so when I was invited by Vimbly

(the fastest way to book thousands of super cool activities, classes and date ideas such as cooking, glassblowing, pizza making, samurai sword fighting, and of course Home Brewing, etc)

to take part in a class about home brewing your own beer, I jumped at the chance. As I said, I'm not a beer drinker but how many times do you have the opportunity to learn the secrets of brewing your own beer from an expert? Thanks to Vimbly, I walked into Bitter & Esters (the city's first DIY Brewery) in Brooklyn to learn all there is to know about home brewing.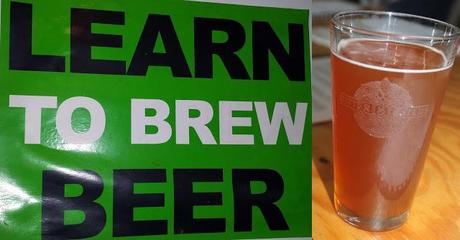 Armed with a Dr. Feelgood beer, brewed on site at Bitter & Estes, and a manual, instructor and co-founder, John LaPolla gave us step-by-step instruction on homebrewing.

Bitter & Esters offers the following classes: Brewshop 101, Brew Like a Pro, Brew on premises and Advanced classes

. Tonight I would partake in Brewshop 101 - Home Brewing Essentials.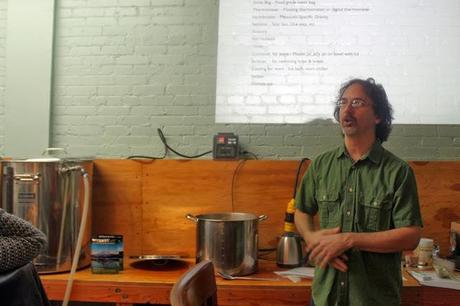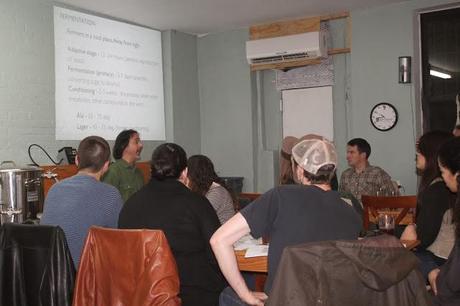 John gave the last a detailed list of making the perfect batch of beer. We learned the necessities of general preparation such as sanitizing EVERYTHING, bottling, equipment needed, and avoiding common home brewing mistakes. We learned about the various types of Grains (did you know darker grains contribute to the color of the brewed beer?), different types of Malts

(Base Malts, Kilned Malts, Caramel Malts and Roasted Malts)

, the facts that Hops come in three forms -

Whole Leaf, Hop Plugs and Pellets

(two of the three are pictured below) and measuring the bitterness of hops in beer (btw, this is called an IBU - International Bittering Unit).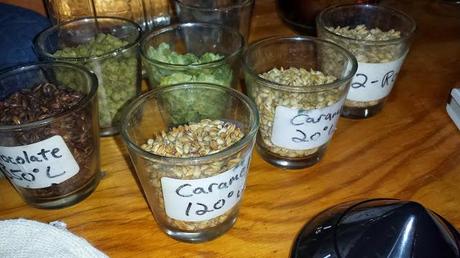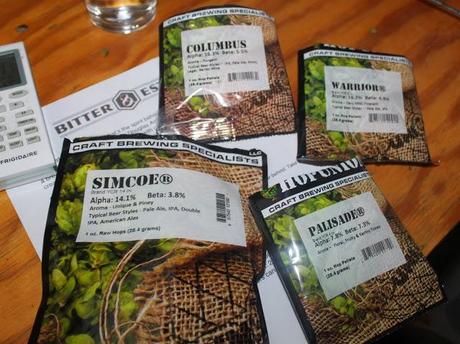 To get a more detailed view and knowledge of the class, I invite you to partake in the two hour class offered via Vimbly - Brewshop 101: Home Beer Brewing Essentials - the class is really fun and interactive and John is quite hilarious . And don't worry if you are a beer novice, you will walk out with a vast knowledge of proper home brewing. Check out a few more pictures from the class below: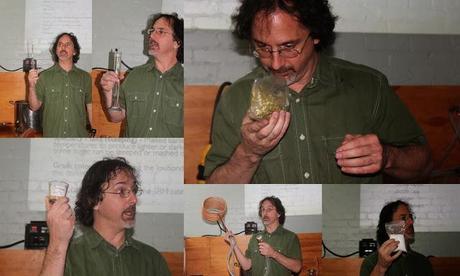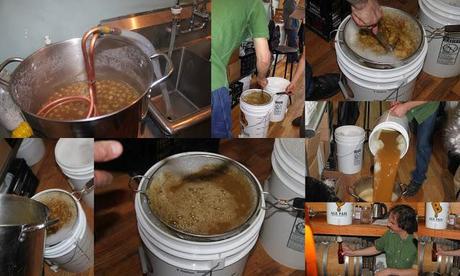 I would like to thank the wonderful people at Vimbly for inviting me to enjoy this wonderful class and the staff at Bitter & Esters for the amazing experience and for making me to enjoy my first beer....actually I tried three, including one made with Perrier (which was quite amazing).