Using the random number generator from Random.org , the winner of the hen wisdom book is Commenter #1 (and I always feel sorry for the first person because they *never* win!)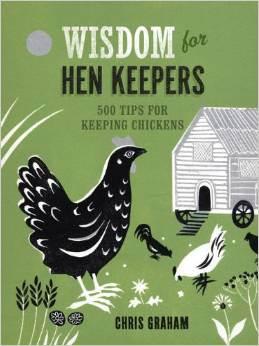 So congratulations to
Sheri Lee
, (my apologies, in an earlier post, I had originally put in the wrong name) I will be contacting you to get your mailing information. Please report to all of us how you find the book and whether or not you would recommend it.
By the way, I've heard from a friend how ordered this book and she sent me this: "Just received my Wisdom for Hen Keepers book. Thanks for the heads-up. Great book!"
This weekend I attended the Mother Earth News Fair in Seven Springs Penn, (11-12 hour drive down on Friday and then back home again on Sunday.) I have a lot to report on what went on so stay tuned, I need to get all my ducks (chicks?) in a row first.
But spoiler alert: If you can possibly make it to one of these events, the GO!!!! You will not be disappointed.