The Wonder Of Winter Weddings
Winter Wedding Tips & Tricks
We absolutely love winter weddings! They are cozy and more intimate affairs that have an entirely different atmosphere to summer weddings. What's not to like about twinkly lights, seasonal decs, hearty comfort food and a roaring log fire?
Some couples consider winter to be the most magical time of the year, so for them, getting wed in December, January or February makes perfect sense. Other couples may find that scheduling a wedding during the winter is far kinder on their budget, as some venues offer discounts during their 'slower' season.
To ensure everyone has an awesome day, here are a few of our winter wedding tips for you to bear in mind…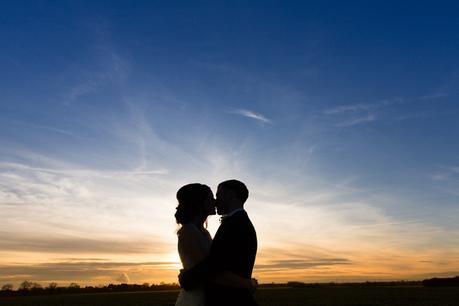 Deck The Halls
Before getting merry with the mistletoe it's important to find the right venue. Not all venues look as beautiful during the winter months, as they do during the summer. If you're viewing a venue with a beautiful rose garden, in August, do remember that these will be dormant shrubs during February. Similarly, those leafy deciduous tree overhangs will be completely bare. Consider a venue that has trees that don't lose their leaves, or retain their main feature. Some of our most spectacular winter wedding photography sunset shots were taken during the chilly months, as the sun is lower and completely lights up the sky.
Choose a venue with big windows and lightly decorated rooms, as it becomes dark much earlier in the day. One of our favorite venues for winter wedding photography is Barmbyfield Barn, located just outside the quaint village of Barmby Moor, near York, The fields look different and amazingly beautiful in every season, and as 'blank canvas' venue you can go crazy bonkers with the winter decorations!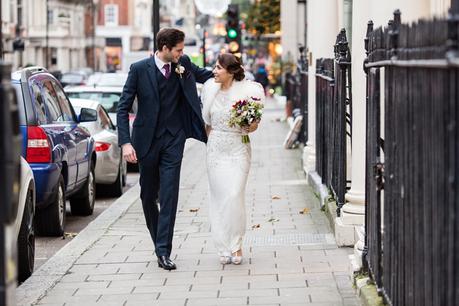 Get To The Altar Early
Light is at a premium during the winter, and the sun can be fully set as early as 3.30pm, in February. If you wait until 2pm to have exchange wedding vows you won't be able to take many photos outside. The shortage of natural light can greatly impact the look of your winter wedding photography. If your heart is set on having a romantic sunset shot you need to have the ceremony well before sunset. If you are planning a civil ceremony at the same location as your reception, the wedding ceremony should be no later than 1pm. If you're getting married in church, or a distance from the reception venue, arrange the ceremony no later than 11.30am.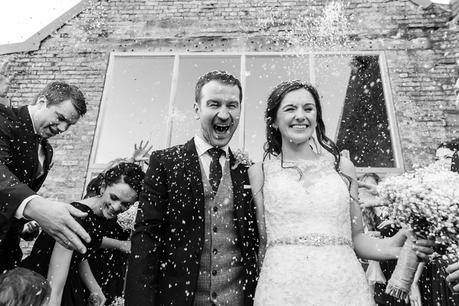 Wrap It Up
To avoid looking miserable in the photos wrap up warm! Make sure that you choose a wedding dress/suit that is appropriate for the colder climate. Ditch those precarious stiletto high heels, as the ground may be covered with ice and no one wants to spend their wedding night in A&E. Think of your guests and have a good selection of umbrellas available. Pashminas, scarves, boleros, even a funky tweed coat can be a great accessory for a wedding dress, and will keep you comfy and cosy at the same time. Don't forget your hands! Fingers go bright purple very quickly, and can become extremely painful. A nice pair of cute gloves will keep frostbite away, and make an awesome accessory.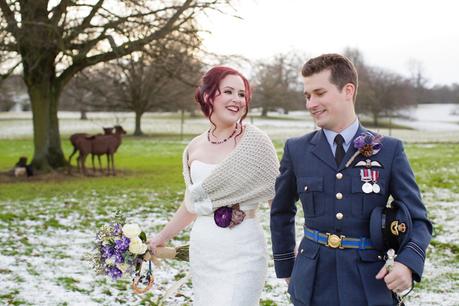 Grab it By The Horns
Embrace the season and stop looking at summer weddings on pinterest. A winter wedding will never look or feel like a summer wedding and that is OK! Summer weddings never have roaring fires, Christmas trees, mince pies and mulled wine! But nothing fills wedding vendors with dread like a bride who describes a summer wedding (village fete theme with lots of outdoor games and peonies for the bouquet) scheduled for December because they know the expectations will never match the reality.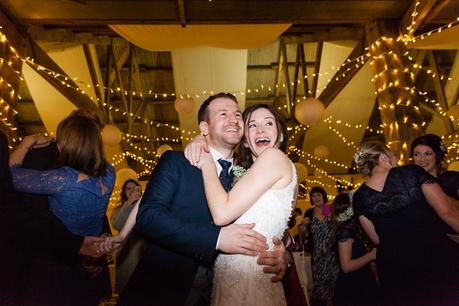 Travel Troubles
When planning a seasonal wedding one of the most important winter wedding tips concerns travel. If you're getting hitched in a remote location travel at this time of year may be particularly tricky. We strongly advise couples getting married between November and March to add on additional accommodation for their photographer to stay in the area, the night before the big day. This helps to ensure we are local to the wedding location, should the weather head in the wrong direction.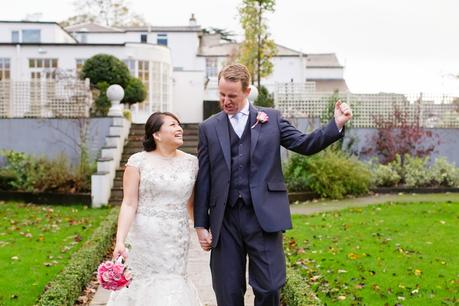 Add Some Sparkle
One of the best things about winter weddings is you can be absolutely shameless with fairy lights. They are cheap and cheerful, and because they can be reused after the wedding they are a sound investment. Twinkling fairy lights look beyond awesome in winter wedding photography, and honestly, you can never have too many. Seriously. Never.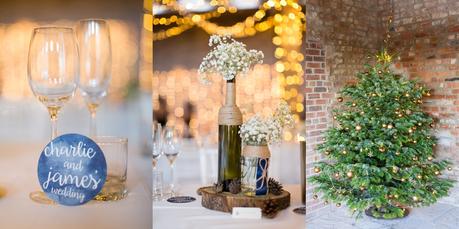 And Finally…
Book a photographer who works in low light and loves winter wedding photography. Not all wedding photographers are created equal, and some simply don't like photographing in winter because of the extra lighting challenges. We, however, love the additional challenges of working in low light, and we look forward to the change of pace. The fairy lights aren't bad either!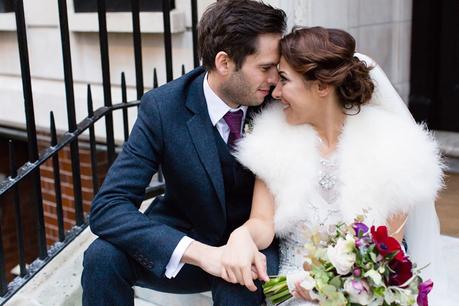 Are you thinking about getting married and would like to hire wedding photographers who will deck the halls with you? Give us a shout and let's talk mistletoe!