I do love a winter wedding. I'm not a fan of the cold normally but there is just something so romantic and fairytale like about a winter wedding and so I thought I'd share a couple of my favourites to inspire all you planning your very own winter wonderland wedding!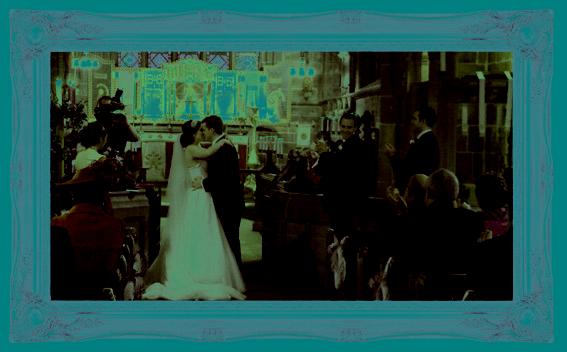 Evie and Jamie (of Chapter Photography fame) were married in Jamie's Mum's local church. After a few sneaky photos away from guests climbing around some historical ruins in Halsall they arrived at their very own winter wonderland. With the help of their family and friends they had transformed a huge industrial green house in to a beautiful wedding reception venue. Tables were adorned with bare tree branches, tea lights and baubles as well as home-made wedding cakes (yes, multiple cakes), bouquets and finishing touches. DIY wedding at it's best!
Click here to view the embedded video.
Suzanne and Paul also wanted to keep their winter wedding a little more personal and intimate by hosting the reception at their home in Ormskirk. This wasn't any ordinary garden party as Mahood Marquees were in charge of transforming their landscaped back garden in to the perfect wedding venue. As well as incorporating their hedge filled with twinkly lights in to the design the catering company came up with a main course of pies in plant pots to suit the theme! This wedding came with a gorgeous couture wedding dress from Anita Massarella, a candle lit wedding ceremony and the cutest page boys you've ever seen…
Click here to view the embedded video.
I suddenly feel all Christmasy…if you're planning a winter wedding in 2013, 2014 or even 2015 and are yet to find your perfect wedding videographer do get in touch as I do love a winter wedding!