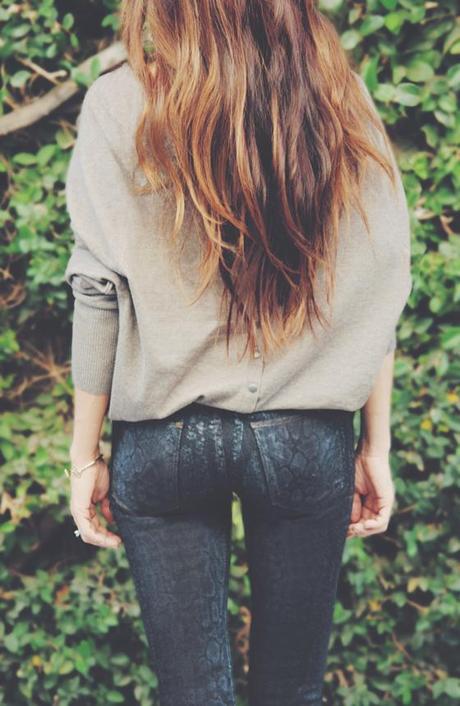 Get the Look: Casual Cool')">
I've been working on building up my winter wardrobe, tweeting and instagramming a few pieces along the way. So I thought I'd post a few of my "basics" to build upon, paying particular attention to details: snaps, zippers, snakeskin, tough + delicate touches that turn these staples into standouts…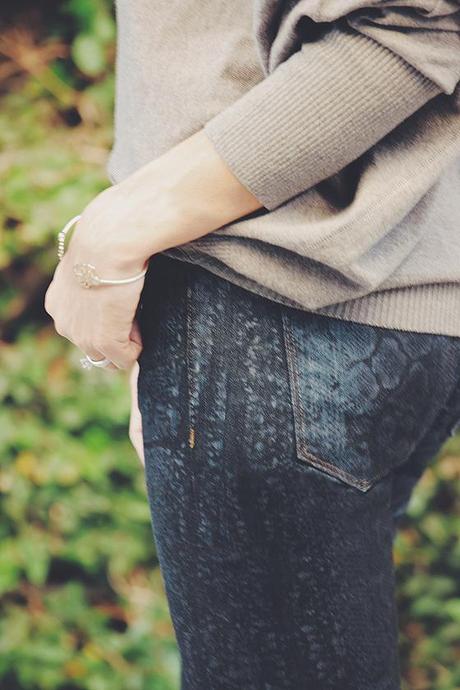 Get the Look: Casual Cool')">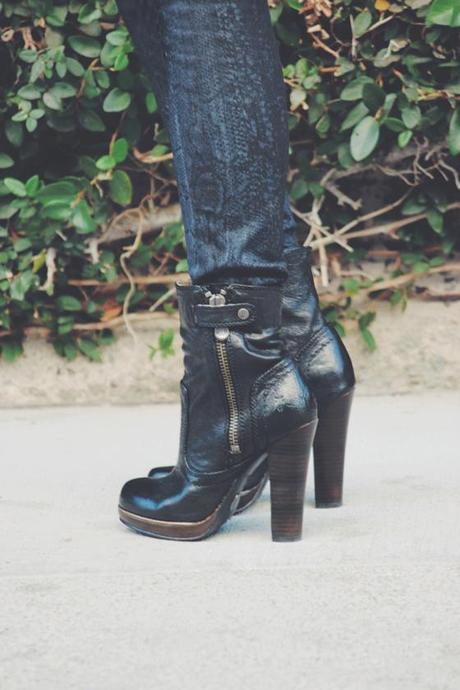 Get the Look: Casual Cool')">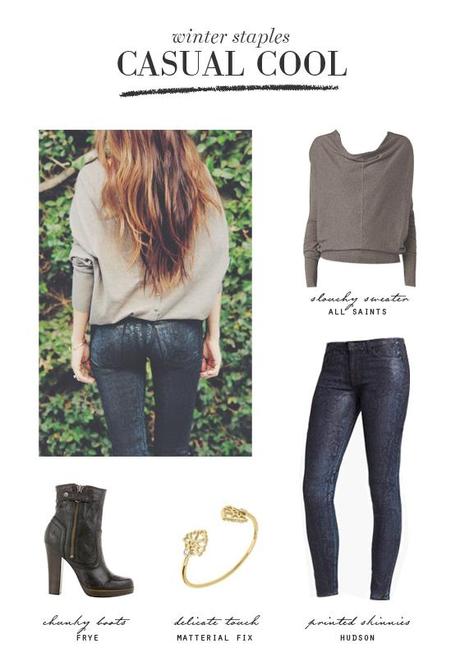 Get the Look: Casual Cool')">

All Saints snaps sweater (available in multiple colors, can be worn as a sweater or reversed and open as a cardigan!) / Hudson snakeskin skinnies / Frye zippered boots / *Matterial Fix floral bangle

/

*One of my favorite outfit tricks is to mix in one feminine piece with tough, comfortable pieces. And there's a hidden bonus with this particular piece: check out Matterial Fix's mission as partners of Freedom Firm, a non-profit organization in India dedicated to the rescue, restoration, and justice of sex trafficking victims. Pretty jewelry with a conscience is a plus in my book!

And last but not least, the winner of the $100 Lulu & Georgia gift card is:
Elyse G.

Congrats! Lulu & Georgia will contact you with details to redeem your $100!

Have a great weekend everyone!


Get the Look: Casual Cool')">
floral bangle provided c/o Matterial Fix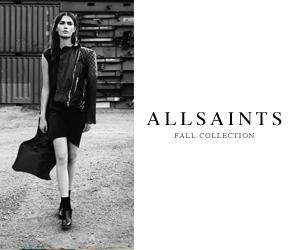 Back to Blog