Do you have a guy on your holiday list that loves to accessorize? Then, here are a few ideas that may help you cross them off your list and "wow" them in the process. For starters, just about every man has a few pieces of jewelry. They may have a dress watch and one for casual wear, perhaps a pair of cuff links or two, maybe a necklace or tie clip, or a few rings. Even some of the younger men may have a collection of earrings, if they happen to have a piercing or two.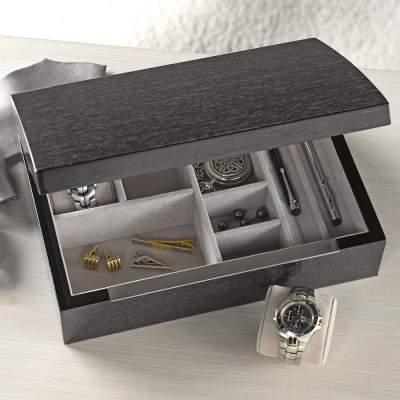 Some of these accessories may be on the expensive side or of sentimental value, so it is important to take care to store the pieces properly. One classy idea is a box designed specifically for storing men's jewelry from www.silverofwestport.com; the container comes a deep, rich wood base, felted divided compartments of various sizes for housing all his accessories, and even watch pillows to keep his time pieces clean and protected. This particular one will run you about $130, but will last for years to come.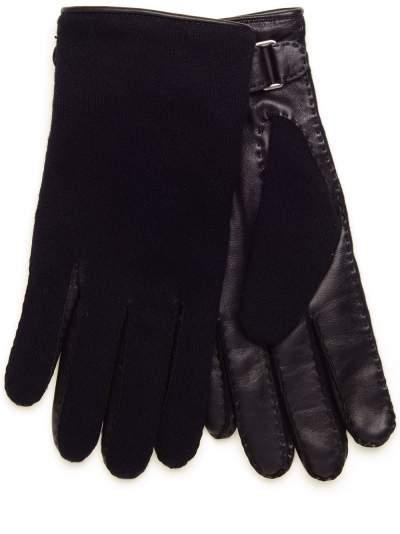 Is there a man on your gift list that is a lover of luxury mens gloves? Then, you may want to check out this pair of men's black cashmere and leather gloves by Lanvin of Paris. They combine two of the most sought after luxury fabrics in their design with the supple leather palms and softness of the cashmere glove top and thumb. A selection of Lanvin accessories can be found at Nordstroms. This gift would definitely require professional cleaning, as opposed to something that you can take care of at home and be a little more expensive than the average pair of gloves.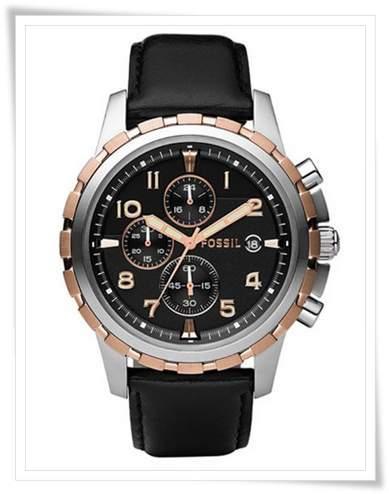 Lastly, there is one accessory that not only serves the purpose of keeping time, but also is an integral part of completing your look: the watch. Even though it may not be an everyday accessory for all men, there is always a time when a watch is the perfect mens accessory to an outfit. For example, this Men's Black Leather Strap Analogue Watch by Fossil combines gold and silver tone metals in the face and watch bezel, along with the black leather strap to make the perfect gift choice if you are not sure if they prefer white metals or more golden hues.