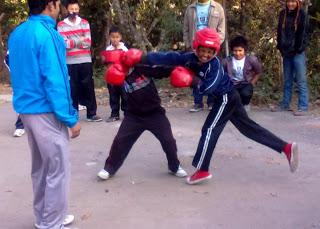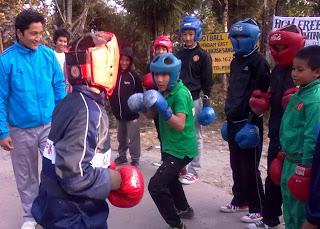 SINGTAM, JANUARY 30:
 6th Winter Football Cum Boxing Coaching Camp organised by GVS Pendam Football Academy at CPSSS Play Ground in Central Pendam concluded on January 26. Many upcoming footballers and boxers had participated at the 16 day camp that started on January 10. The trainers of the camp were Michael Lepcha and Pritam Shilal.
GVS Pendam Football Academy had been organizing such Coaching Camp since 2007 especially for the rural children to provide them necessary knowledge about the game of football and equally select the best ones for the Football Academy.
This year the Academy had included the boxing camp to encourage the young children of rural area. Pritam Shilal, boxing coach had been working hard in the West Pendam Constituency for the development of the boxing game among the younger generations.