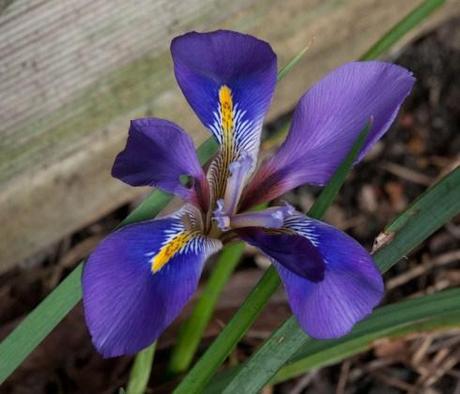 I just popped out to place a new bird feeder (more about this later) in the back garden when I noticed that this gorgeous Iris unguicularis 'Mary Barnard' has started to flower. I bought this plant last February at the RHS early spring show and am very pleased to see it bloom so early as Hellebores and snowdrops are yet to flower (although my Eriobotrya is still in bloom).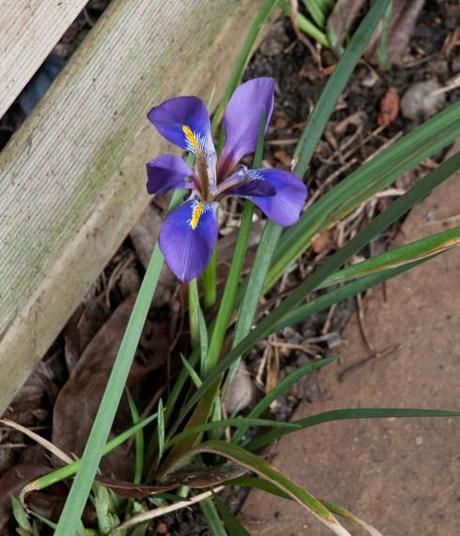 Mary Barnard reaches about 10 inches (25cm) tall, so I had to carefully get down on hands and knees to see if I could detect a scent. It's a small and gentle perfume, but it's definitely there (and possibly more on a sunnier day?). This Iris hasn't taken long to start to clump up and looks like there's quite a few more blooms to follow, so I'm quietly delighted!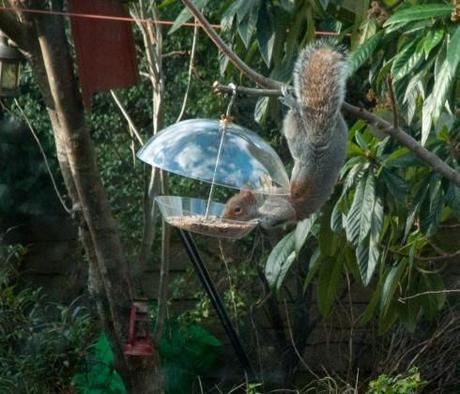 Meanwhile, other antics in the garden are not quite so pleasing. Here's a furry beast gorging itself from a squirrel-proof bird feeder,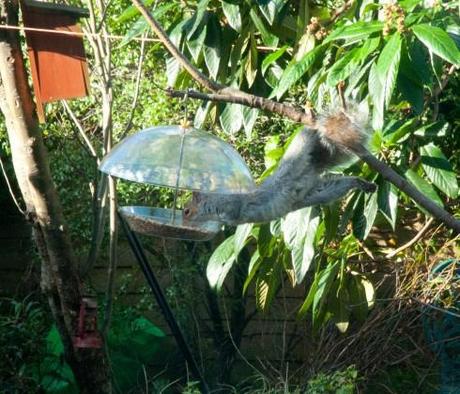 and back again with the more relaxed one-legged approach. Although more than a tad annoyed that yet another attempt to feed the birds has been hijacked by this irritating pest, my fury is also laced with a sneaking admiration for such confident and agile acrobatics.
Still, an air rifle would come in handy every now and then! I hear they make a nice pie.