Chosen by random.org, the winner of Tupperware Anonymous giveaway is.....
Comment #11
Chris and Ailee Magleby
said...
and I like no I might love Curds and Whey on facebook
Congratulations Ailee!  You have 48 hours to claim your prize.   Contact Holly at
[email protected]
Now onto this super cute crayon case.  I thought this would make the cutest Easter basket stuffer.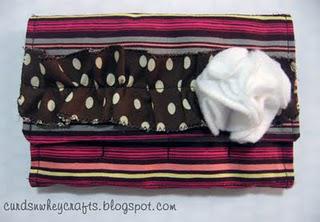 It's super cute on the outside and holds everything a kid needs to create with on the inside.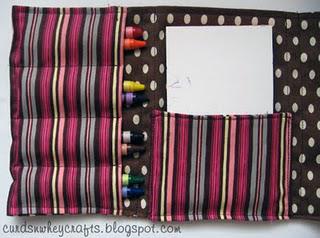 Want to make some for your little ones?
Items needed:
-2 pieces of 7x16 inch fabric
-1 piece 4.5x7 inch fabric
-2.5 inch long velcro
-matching thread
First take your two 7x16 inch pieces of fabric and sew around 3 of the edges.  Clip corners and turn right side out.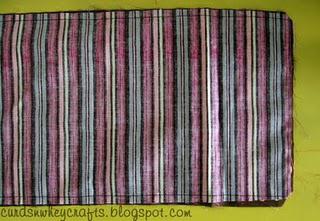 Now hem the edge that wasn't stitched.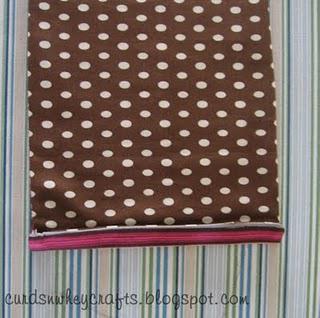 Next get the scratchy side of the velcro and place the bottom edge of it 4 inches up from the bottom of the case.  Pin it in place.  The velcro should be placed on what will be the outside of the case.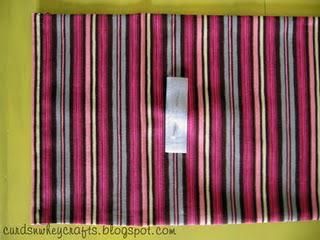 Now you are going to take the 4.5x7 in piece of fabric and sew along 3 sides, clip corners and turn right side out.  Then tuck the edge that wasn't stitched in and top stitch it closed.  Now fold the edge of your MAIN case piece up a little less than 3.5 inches and pin in place.  Then take your little piece that you just made and pin it 3/4 of an inch up from the folded piece.  Look at the picture below...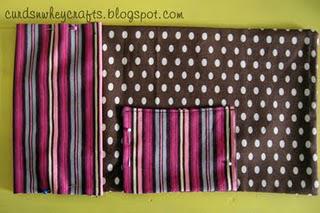 Now top stitch around the whole case.  Then stitch at an 1/8 in seam allowance sew up the sides of the notepad pocket all the way up to the edge of the case.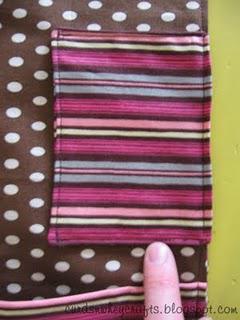 Next sew 3 lines 1.5 inches apart for the crayon holder.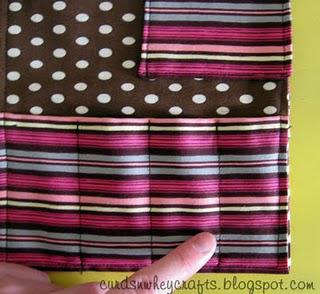 Now add your soft side of the velcro to the inside of the case 1.25 inches down from the top of the case.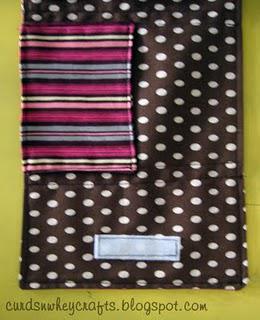 You can be done at this point or you can embellish the top of it.  I added a ruffle, and a flower that you can make following this tutorial.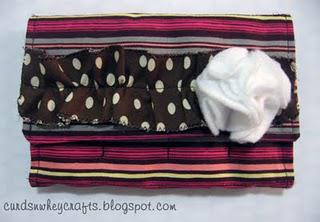 Now stuff it with a notepad and crayons and your done!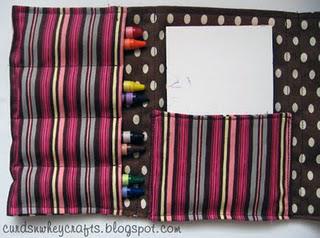 I'm linking to : Lil' Lina   
  Sew Much Ado
   Night Owl Crafting