I joined a wine club not long after moving here to WV and it was such a great way to get to know a few girls in the area. Plus, it gives us each a chance to host and pretty up our places for company. My apartment still lacks a few necessities and I hate worrying about cleanup for 10+ girl any time I host, so I usually opt for as many disposable goodies as I can find.
A friend of mine works at Design Design and recently hooked me up with some AMAZING disposables. I'm fully aware that you can find some decent looking disposables in your grocery store (trust me, I check often), but I was so excited to see just how pretty they could be!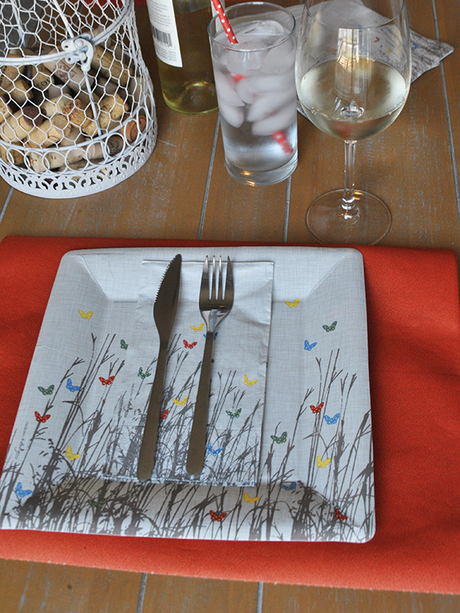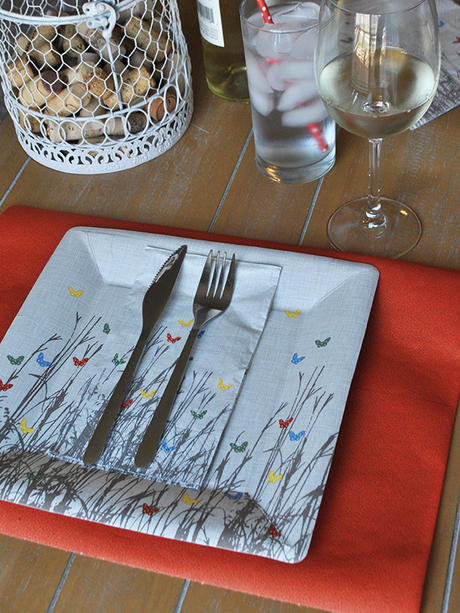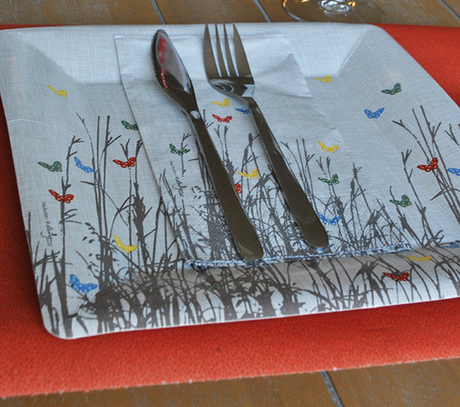 My favorite thing was this roll of disposable place mats. There is seriously no better way to dress up a table than with matching place mats, and the fact that these are disposable AND come with enough for your entire party is nothing short of amazing.
Design Design offered me some disposable decor items in exchange for a post. All thoughts and opinions are my own.