Windows Phone have only just received a notification center and it looks like the desktop version of Windows is about to follow suit. With Windows 9 expected to be officially unveiled on September 30th, new information is that the OS coming equipped with somewhere to keep all its notifications.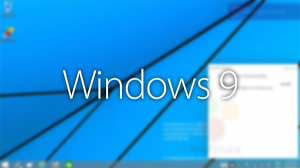 In a video posted to YouTube by German site WinFuture, Microsoft's new Windows 9 notification center can be seen at work, with the new system replacing the various ways notifications have long been handled by Windows in the past.
Check out the video below and be sure to leave your thoughts on it in the comments section underneath.
N.