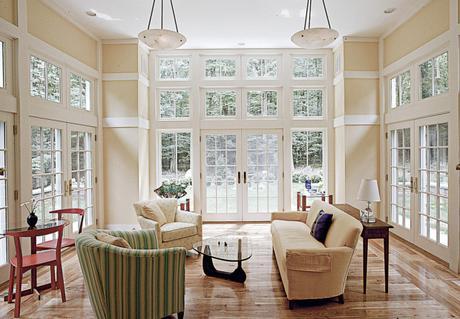 At the time of a typical residential renovation project, the many questions that a homeowner is faced with also includes what material should be selected for the windows. The market is ready for spoiling any consumer with multiple decent choices. But having some foreknowledge about each one of them can help to make the right selection. So let's have a look at the different window materials available for house remodelling projects in Saskatoon:
PVC options have been dominating the markets of replacement and new build windows for the past 3 decades. They can be bought from many a energy star rated window supplier in Saskatoon. They are cheap, highly durable and low maintenance solutions. Besides that, the recyclable property also makes them an eco-friendly choice.
Hardwood windows are very long-lasting and sturdy, and can also be treated to ensure better performance. They are ideal for homes with a period-style design as well as barn conversions. At present, stained oak is preferred more compared to other hardwoods for making windows. However, their price tag is relatively high, although they are worth the investment made.
The metals generally used to manufacture windows include aluminium and steel, the former being preferred commonly in modern homes, whereas the latter, for period properties. These options are known for their finer frames and high durability. They are often available in different colors to choose from. Their price varies depending on the quality.
Composite windows are nothing but timber frames with weather-proof capping like aluminium strips. But their biggest plus point is that they are designed to withstand the harsh climate of Canada. They look good in houses with a modern and contemporary design. They require less upkeep and do not cost much, but extra charges would be required for a triple-glazed solution.
These options are well-suited for homeowners who have a tight budget but still want timber. They can either be painted or stained, and are often manufactured using durable douglas fir. Both period-style and contemporary homes can look good with softwood windows, which is not very expensive.
Thus, these are the most popular material choices for windows in the market right now. While choosing a particular one, considering the specifications of the house is important. If a homeowner feels confused, they should consult with an interior designer or someone with expertise in residential windows.