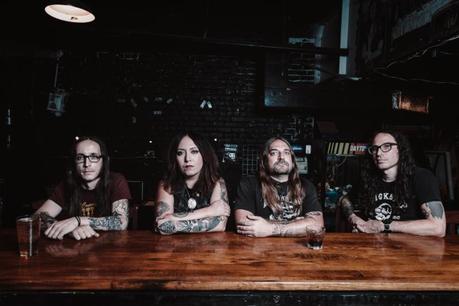 Begin EU / UK Tour Next Week (March 07 - March 24)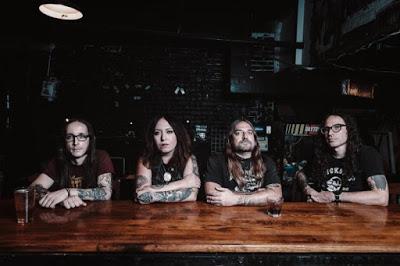 Photo By Joey Wharton Watch & Share "First To Die" Here
Today, WINDHAND unveil their new hypnotic video, "First To Die" directed by Philippe Grenade. "The inspiration for the video started with the lyrics, First you die, to be born," Grenade explains. "I immediately saw the image of a woman suffocated by the crushing anxiety of a metropolis; drowning in the delirium and being forced through some sort of psychedelic death trip and coming out the other side with a new point of view. A psychic death and rebirth. The video expresses anxiety and transformation while honoring the beauty of Windhand's music."
Additionally, WINDHAND returns to Europe next week in support of their new album Eternal Return. The headline tour begins March 7 in Vienna, AT and ends March 24 in Leipzig, DE. All confirmed dates are available below.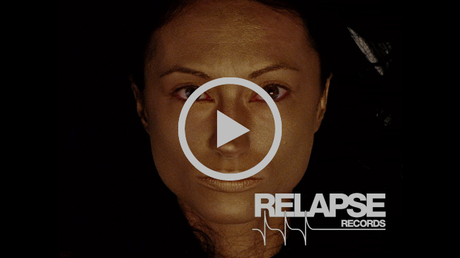 WINDHAND - "First To Die" (Official Music Video)
WINDHAND's 4th studio album Eternal Return is out now on CD/2xLP/CS/Digital on Relapse Records. Physical packages are available for order HERE and Digital Downloads/Streaming AT THIS LOCATION.
Eternal Return, produced by Jack Endino (Soundgarden, Nirvana), represents a new era for the group, a chrysalis moment that takes them to new and unforeseen heights. Boosted by Garrett Morris' consistently cool riffs-forged at the crossroads of Iommi's otherworldly import and Kurt Cobain's spontaneous precocity-powered by Ryan Wolfeand Parker Chandler's groove-laden rhythms, and propelled by Dorthia Cottrell's smoky yet wistful vocals, WINDHAND's new album is a two-step jump for Richmond's finest purveyors of the psycho-actively heavy.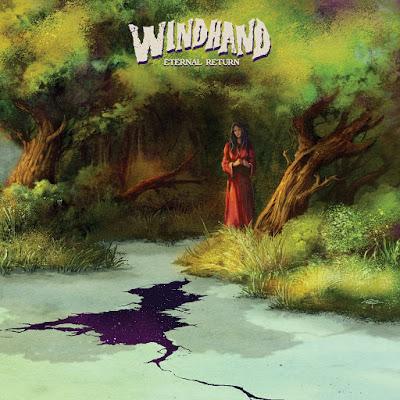 Artwork By Arik Roper
WINDHAND LIVE DATES:
Mar 07: Vienna, AT - Arena # Mar 08: Munich, DE - Feierwerk (Hansa 39) # Mar 09: Lausanne, CH - Le Romandie # Mar 10: Paris, FR - Boule Noire # Mar 12: Bristol, UK - Exchange # Mar 13: Manchester, UK - Deaf Institute # Mar 14: Glasgow, UK - Audio # Mar 15: Nottingham, UK - Bodega # Mar 16: London, UK - Underworld # Mar 17: Brussels, BE - AB # Mar 19: Haarlem, NL - Patronaat # Mar 20: Eindhoven, NL - Effenaar # Mar 21: Cologne, DE - MTC # Mar 22: Hamburg, DE - Molotow # Mar 23: Berlin, DE - Musik & Freiden # Mar 24: Leipzig, DE - Werk 2 # Apr 27: Brooklyn, NY- Desertfest NYC May 03-04: Mexico City, MX - Domination Festival Aug 01-03: Wacken, DE - Wacken Open Air 2019 Aug 08-10: Moledo, PT - Sonic Blast 2019 Aug 09-10: Jaromer, CZ - Brutal Assault 2019 Aug 14: Dinkelsbühl, GE - Summer Breeze # w/ Grime
"Dorthia Cottrell, one of the most persuasive metal singers to emerge this decade...End to end, it is riveting." PITCHFORK
"Windhand is among the genre's reigning bands in part because frontwoman Dorthia Cottrell's voice embodies all the rich, velvety and earthy qualities of a perfectly overdriven amp" NPR
"Windhand pair a bass-heavy groove with frontwoman Dorthia Cottrell's ethereal vocals" ROLLING STONE
"Windhand's fourth and best album yet...their most melodic release, and their most psychedelic release, and they do it without losing the fuzzed-out doom riffage that made them so satisfying in the first place" BROOKLYN VEGAN
"BLEAK, BEAUTIFUL" REVOLVER "it's punchy and accessible, joining the bludgeoning fuzz guitar of Windhand's nominal genre with melodies that recall the best of '90s rock radio" SPIN
"Windhand's Most Gripping Record to Date" BANDCAMP "sound more strongly beholden to late '80s and early '90s grunge in addition to the band's signature touches of weighty psych rock" STEREOGUM
"New Doom Classic" CVLT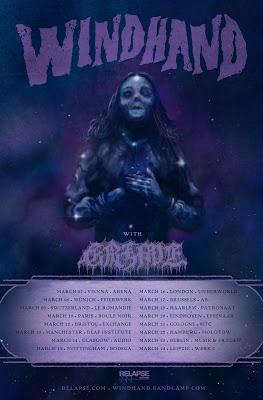 OFFICIAL LINKS: WINDHAND OFFICIAL
WINDHAND ON FACEBOOK
WINDHAND BANDCAMP
WINDHAND ON INSTAGRAM