Foodie Explorers and Edinburgh's Bier Keller are giving one lucky person the chance to win a night out for six, plus a selection of drinks and food at Edinburgh's first German Bier Keller which is bringing the spirit of Oktoberfest to the capital 365 days a year.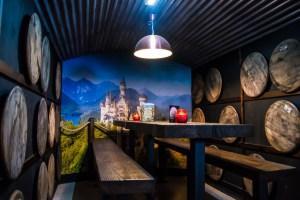 The lucky winner will gain free entry for six people, reserved premium seating, table service, a stein of Radeberger or alternatively a half pint stein cocktail as well as a two course Bavarian meal including bratwurst, schnitzel and apple strudel. Each guest will also get their own Bier Keller stein to take home!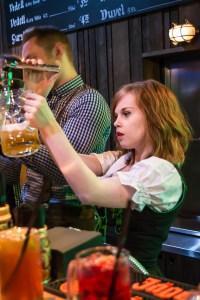 The famous Frankenstein bar on George IV Bridge has creaked open its basement doors to reveal a traditional German beer cellar, which is open until 2am at weekends, with waiting staff all clad in traditional Bavarian dress!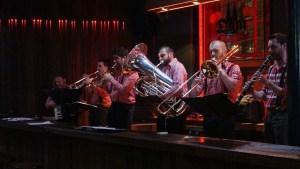 The new 165 square meter Bier Keller, will show premier league football as well as the upcoming 6 Nations rugby tournament, plus it has VIP areas, booths and alcoves available for hire, with seating at traditional long wooden tables with seating for up to 160. For more information visit www.bierkelleredinburgh.co.uk.
Please enjoy alcohol responsibly – more information at drinkaware.co.uk

To be in with a chance of winning, answer the following question:
Which of the following is traditional German clothing:
A. Lederhosen
B. Morris dancer ankle bells
C. Kilt and sporran
email [email protected] with your answer with the subject "Bier Keller"
Closing Date Wed 27th January 2016
Good Luck!
T&Cs
6 guests will gain free entry, reserved premium seating, table service, a two pint stein of Radeberger each or a half pint stein cocktail, a two course Bavarian meal
All guests in the party must be over 18 years old
Party can be redeemed, depending on availability, until 31 March 2016