Shay Geyer
hosted an intimate book signing and luncheon for
Kimberly Schlegel Whitman
on Monday, February 13 at her furniture store and design studio, IBB Design Group.  Normally, I would not travel to Oklahoma for event, er, I mean Frisco. But for Shay and Kim I made an exception! (I know it does not offend Shay that I make this joke because she made the same one when she thanked everyone for coming)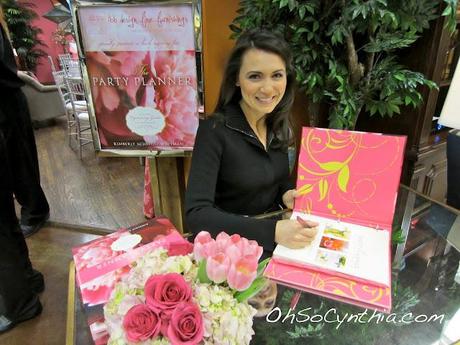 Author, Kimberly Whitman
Not only is Kim a 5-time book author but she has recently been appointed Editor-at-Large for one of my favorite magazines,
Southern Living
.  You might have also seen her on one of her many TV appearances on the "Today Show" or "Whose Wedding Is It Anyway" or maybe you've caught her daily radio show for KVIL 103.7 FM.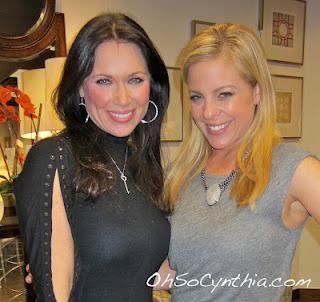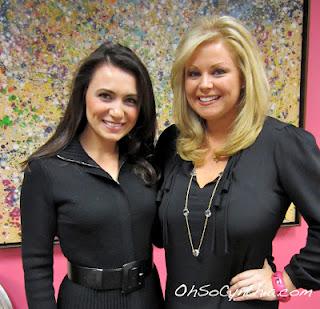 LeeAnne Locken and Amy Vanderoef   Kimberly Whitman and Shay Geyer
Shay gathered 50 of her closest gal pals to celebrate the launch of Kim's newest book, "
The Party Planner: An Expert Organizing Guide for Entertaining
".   In her latest tome, Kim holds your hand through creating a fun-filled soiree without stress.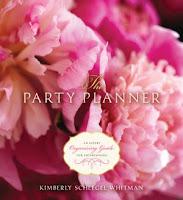 Her book organizes the process of planning and hosting a party, from the earliest inception to working with a budget, choosing a venue, hiring catering and musicians, creating a guest list and invitations, decorating, seating, stocking a bar, photography, entertainment, favors and attire-in essence, organizing every last detail for hosting a successful party for any occasion.
Click here to see more photos from this event on Facebook
Kim autographed a book for me - which I am going to
GIVE AWAY
to one lucky reader! To enter to win, leave a comment below and tell me your favorite party trick or tip for a successful event. If you don't have one, that's okay! Just say, "I don't have one, that's why I
need
this book!" I will pick one winner* for all entries on Friday, February 17th at 5PM/CST.
*The winner will be notified by email and you will have 48 hours to respond with your mailing address. If I do not receive a response within 48 hours, I maintain the right to pick another winner.