Wilson Staff F-C-D Golf Ball Fitting System:
The World's Softest in Every Category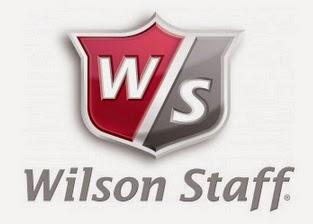 CHICAGO – Wilson Staff has transformed golf ball technology to claim the title of offering the softest golf balls available in all three categories – 2-piece, 3-piece and urethane.
The new 29 compression DUO™ and its companion product, the 35 compression DUO Spin™, build on the success of the original 40-compression DUO ball. Wilson Staff established its low compression leadership with the launch of the Staff Titanium™ in 1997.
"Our golf ball innovators have been working on a lower compression solution since we first released the original DUO to the marketplace," comments Doug Thiel, Global Director of Marketing. "Our research over the years has been consistent in that the majority of golfers prefer a softer feeling golf ball. W e knew the industry would follow us and we have been on a mission to remain untouchably at the forefront."
Untouchable is the word for the new DUO golf ball, which is the World's Softest Golf Ball™. 25% softer than the original DUO and longer in distance, this newly formulated 2-piece golf ball provides low driver spin, exceptional yardage and unparalleled soft feel to the Distance (D) player.
"Long and soft," comments Mathias Lundblad, Global Product Line Manager – Clubs and Balls."That's all we touted with DUO, and people listened, considering last year Golf Datatach reported DUO as the number one selling distance ball in the off-course channel. Now with the new DUO, we've produced even longer and softer. Yet we've kept our ears open and listened to a segment of DUO enthusiasts who loved the soft feel but wanted a bit more spin around the greens."
Thus came the idea for a multilayer golf ball with similar distance and low compression characteristics inherent in the DUO, but with the added benefit of more greenside spin. The DUO Spin, the World's Softest Multilayer Ball™,is designed for the Control (C) player who wants that greenside workability and spin but still prefers ultimate feel and lower driver spin for added forgiveness off the tee.
"Adding an inner mantle made from a soft DuPont HPF material helped our team create a new DUO concept focused on increasing spin on mid-and short-iron shots and increased resilience for ball velocity and distance," explained Frank Simonutti, Global Director of Innovation – Golf Balls.
Completing the W ilson Staff low compression trifecta is the Hot List gold recipient FG Tour™ Urethane, which at 70 compression is the Softest Tour Ball™. Targeted for more advanced Feel (F) players, each layer in this 4.piece construction is designed for optimal performance. The rubber-rich core provides feel and low driver spin; both mantle layers promote maximized velocity, and the cast urethane cover generates tour-quality spin and control around the greens.
Join the DUO Nation
Golfers are invited to attend DUO Nation on January 24th, a national launch day at retailers across the country giving players the opportunity to test the new DUO or DUO Spin. Those who try the new golf balls have the chance to enter into a sweepstakes to take a friend to Pinehurst and play Course No. 2.
F-C-D Player Profiling System
Categorized into three different player segments and ball constructions, the Wilson Staff F-C-D ball fitting system offers unique benefits to fit personal playing styles. While each ball carries its own technology, an extremely soft feel sets Wilson Staff golf balls apart from the rest. The Online Fitter makes it easy for consumers to find out what ball in the lineup suits their needs.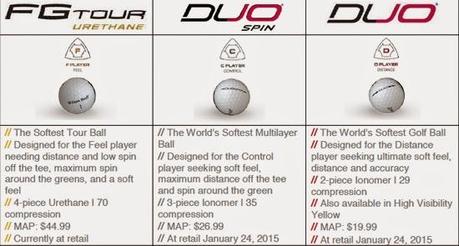 About Wilson Golf
For 100 years, Wilson Golf has designed, manufactured and distributed premium and recreational golf equipment throughout the world. Since 1914, Wilson Staff irons have won 61 major championships, more than any other iron manufacturer in history. That winning tradition continues today by delivering the highest quality equipment to all golfers to enhance performance on the course and overall enjoyment of the game.
About Wilson
Chicago-based Wilson Sporting Goods Co., a division of Amer Sports, is the world's leading manufacturer of sports equipment, apparel and accessories. Through its dedication to creating products that enable athletes at every level to perform at their best, Wilson has earned its place as a leader in sporting goods for over a century.