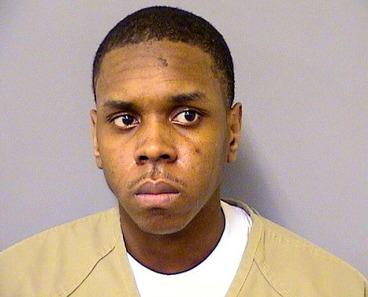 Image from http://www.eurweb.com
A Chicago judge sentenced William Balfour to three life sentences with no possibility of parole for the 2008 murders of Jennifer Hudson's mother, brother, and nephew. The Chicago Tribune stated that Judge Charles Burns added 120 years to the three life sentences for the other felonies of home invasion and kidnaping. The judge said that he was sickened by Balfour who said that he love Julian King, Hudson's 7 year old nephew.
Balfour made a brief statement before he heard his sentence. He said, "My condolences go out to the family". He also said, "My deepest sympathies go to Julian King. I loved him. I still love him." Allegedly, Balfour was jealous of his ex's, Julia, new relationship. Julia is Hudson's sister and Julian's mother.
Judge Burns said after they announced the sentence: "The fact that you can stand in court and tell us you love that child is an insult to all of us". He then said, "There's no doubt in my mind he looked to you as you were putting bullets into his head". A jury convicted Balfour in May of fatally shooting the mother, Darnell Donerson, and brother, Jason Hudson, in the family's South Side Chicago home, and then kidnapping and killing Julian. One of Balfour's family members ran out of the court, bursting into tears after hearing Balfour's statement. Earlier in the trial, the judge denied Balfour's motion for a new trial after the defense said that Jennifer Hudson should have never been a witness since she had no direct knowledge of the case and that the prosecutors were using her celebrity status to help them influence the courts decision. Later in the trial, Julian's father made a tearful testimony.