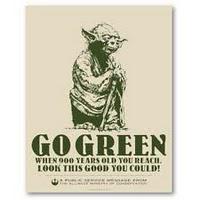 While watching online news today, I came across this rather very interesting video (
click here to watch the video
) which made me ask the question - "will the US ever Go Green?"
With the prices of oil growing higher and higher; I think we should seriously be trying to do something about answering this question. The fact remains that the US does not use oil to produce electricity in a massive scale but if we could instill in our minds the idea that going green is beneficial to the economy and for the future of the planet, this will probably infiltrate into other areas of the economy and maybe one day push the production of coal back into the ground.
As for Absolute Green Energy, we are already trying to answer this question one Solar PV installation at a time. We are currently conducting studies that will seek to create more incentives for commercial property owners to easily install up to a Mega Watt PV system with very flexible economic standing. Our President, and NABCEP Certified PV Installer, together with our in house Chief Financial Officer and Certified Public Accountant are working together to create a scheme that will make investments in Solar Electric systems as affordable as possible. Watch this blog closely for further updates on this issue.