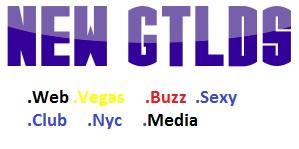 A little over a week ago Adam Yamada-Hanff broke the story about NameCheap no longer supporting .xyz.
According to the article NameCheap made the decision to end their registration support for .xyz.
Here is a chat transcript between Adam and NameCheap support:
Dmitriy O.: Yes, regretfully, Namecheap does not provide the registration of .XYZ anymore.

Adam: You will accept renewals though?

Adam: When was this decision made?

Dmitriy O.: This was implemented recently, maybe week or two ago. The renewal of existing domains will go through without any issues. Regretfully, this decision was made on the top level and we do not have any info regarding this
Adam updated the story today that the ban was permanent.
Some on Namepros championed this decision for their own personal reasons. If I were to guess, they just don't like .xyz.
Some including Adam himself, hoped NameCheap would discontinue support for more new gtlds.
Now put aside feelings on the specific extension, how this shakes out with customers may prove to be a problem for registrars. Domain investors want their registrar to provide them as many options as well. If a domain investor likes a particular extension and their favorite registrar discontinues support, this may make some customers irate and they might make the move to transfer all their domains out.
If ending support for new gtlds becomes a trend (it's not at the moment) it might be an opportunity for other registrars to gain whole portfolios of the disenfranchised new gtld investor who also owns some legacy tlds. The TLD Wars might start heating up.