If that was a big top we put in on equities, what has worked may no longer work, and I suppose it just might be. However, I thought I would post some of the indicator charts on the reason I am dip buying for a move back (hopefully back) to the 21 EMA area on the daily.  
First, the 4 hour Russel 2000 Chart: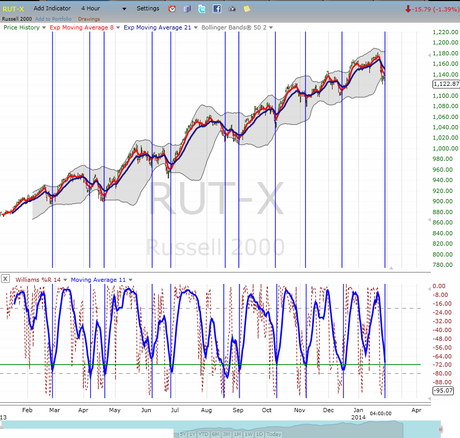 Second, the SPXHILO Chart: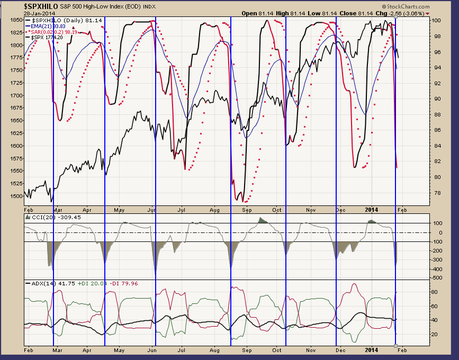 Third, the BPSPX Chart: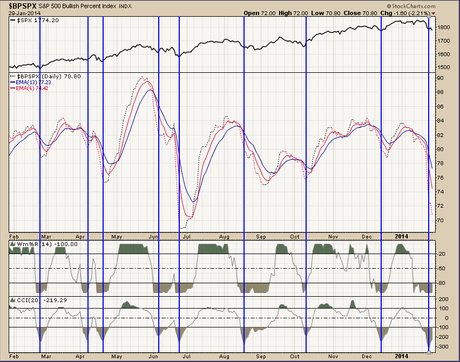 Fourth, the SPX Trend Chart: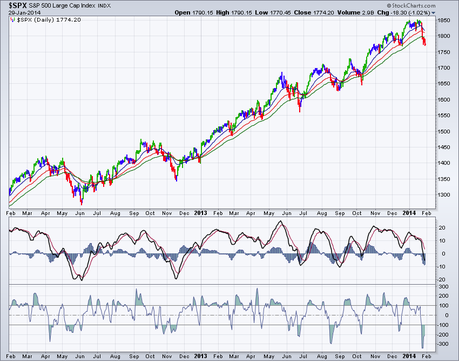 The above is why I am not assuming anything. As noted, we could cascade down from here. However, this has not been a good place in recent history to be short. The blue line on the trend chart is the 21 EMA. I think (hope, I suppose) that we should touch that blue 21 EMA either with a ramp back up, or by consolidating until it catches up with us down here. Just a thought.
Since I used CADJPY as the risk on risk off signal for the wave down, I looked for harmonic support. On a weekly basis, one would expect the harmonic ABCD support to be at the 127.2 extension at 8978 given the 78.6 retrace. So, IF (middle word in life) we are going to get a risk on bottom, I would expect CADJPY to hold that 8978 fib area. Chart: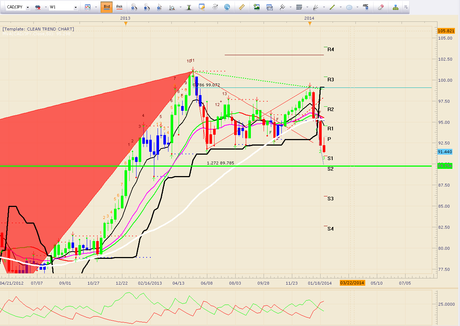 There is always a bear path and a bull path. We cannot know which path our future will choose. As always, do your own due diligence, read the disclaimer, and make your own investment decisions.
Peace, Om,
SoulJester