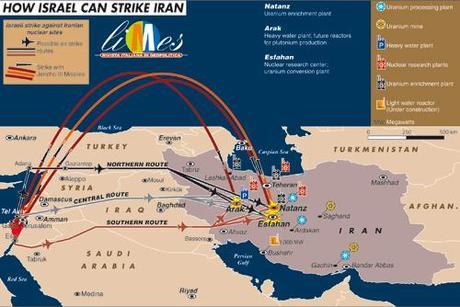 We have all learned with time to expect the unexpected. Many years ago, we all expected it, Iran and Israel but…it never happened and then we all began to think it was just 'noise' as President Obama described it last month at the UN Meeting. But…is it just noise?
This morning, sky news headline with, Israel attack on Iran's nuclear facilities possible.
Are we waiting for the US Elections? As they draw closer, is the likelihood of an iran/israel war more likely? Will Israel strike at Iran's nuclear program before the election?
Before, the talk was re Iran hitting Israel and now something has happened to make that scenario swing the other way, the result of an Israeli decision to strike Iran between now and Nov. 6, the us election date, would not only deal a potentially fatal blow to Mitt Romney's presidential ambitions but would also cause worldwide chaos.
Sources suggest that the US are getting ever closer to agreeing to back Israel in a decision to strike Iran whereas in the past, the USA have said they will not back this decision…but how long will President Obama sit on the fence?
I for one would like some kind of 'warning'…….if possible. If the US and Israel are even considering this, an anon message to my email or in a comment would be great

I'd like to get the hell out of the middle east

Gen. Amir Ali Hajizadeh of Iran's Revolutionary Guard told reporters last month that his country "will definitely be at war with American bases should a war break out," explaining that "There will be no neutral country in the region," and, "To us, these bases are equal to US soil." - Source
We have camps, not bases in Kuwait…….is there a difference?
Can't we all just live in peace?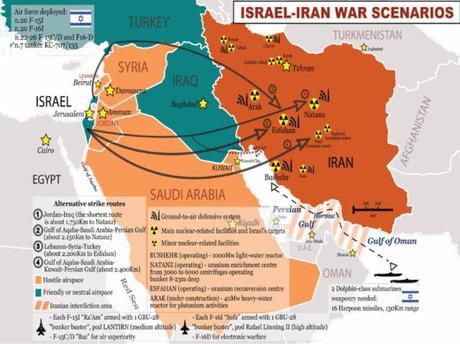 Meanwhile, while we all sit back and pray and hope that this does not happen, the US and Israel are engaging in final preparations to undertake the biggest ever missile defence drill……..
American officers are reportedly already in Israel to supervise the arrival of hundreds of troops and hi-tech weapon platforms on Oct. 14, according to local media.
"An estimated 3,000 soldiers are expected to take part in the drill, which aims to simulate responses to overlapping Iranian and Syrian strikes on Israel involving hundreds of missiles.
One of the drill's objectives is to facilitate the rapid deployment of US missile defense systems to Israel and test their ability to operate in conjunction with the Israeli systems in the event of a conflict, according to The Jerusalem Post." Source
And I have it on good authority that reserves are being sent from the UK in the next few weeks to an undisclosed location…….. we don't really send reserves unless we need to………….