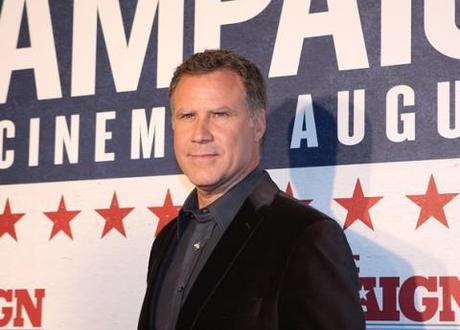 Will Ferrell. Photo credit: Eva Rinaldi http://flic.kr/p/cKQzvy
The background
In the tense run-up to the fiercely contested 2012 US Presidential election, a comedy about electoral mishaps, moronic presidential candidates, and a corrupt political system, seems like just the thing to lift the mood.
When a sex scandal shakes his campaign, previously unchallenged congressman, Cam Brady (Will Ferrell) meets his match in emerging rival candidate Marty Huggins (Zach Galifianakis), the simple-minded puppet of billionaire brothers (John Lithgow and Dan Aykroyd), whose only aim is to gain influence over their North Carolina district. While the timing of the release may be smart, the actual film is not all that it's cracked up to be, according to many critics.
LOL funny?
Lough-out-loud funny? Not really, concurred the critics. Ron Hogan from Den of Geek, said that "while the funny parts are funny, the failed jokes are really bad." Tony Farinella from 411 Mania sniped that "Rude, crude, and vulgar does not translate into funny or guarantee laughs. There needs to be actual funny material written and not just situations with random cheap gags." S. Jhoanna Robeldo from Common Sense Media praised Ferrell's "oafy humor and Galifianakis' creepy-funny vibe," at the start of the film but said it loses its touch about two-thirds of the way in.
The film's biggest weakness, most critics said, was its lack of a clear identity. "The Campaign can't make up its mind about dumb vs. smart; crass vs. crass with a conscience; or cheap caricature vs. satire stoked by a sincere call to action," criticised Michael Phillips of The Chicago Tribune. 
Satirical weapon?
Well, yes and no. Many, while recognising its flaws as a comedy, gave the movie credit for astutely poking fun at politics. "It's all about how politics in America has become a money-drenched, media-mad hall of mirrors," said Owen Gleberman from Entertainment Weekly. Still, argued Anne Hornaday from The Washington Post, "there's no escaping the sense that The Campaign missed a chance to be swifter, smarter and more stinging." Ron Hogan from Den of Geek concluded, "to make an election-centric comedy in an election year" is indeed "a gamble, and, this was one that did not pay off too well."