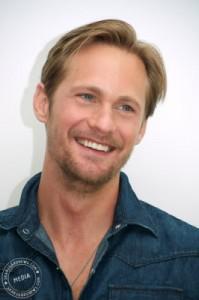 Earlier today, HBO sent out a press release announcing the True Blood Panel for 2011 Comic-Con and absent from the list was True Blood's Viking Vampire, Alexander Skarsgård.
Although it was also reported by HBO that additional panelists will be announced as they are confirmed, Skarsgardnews.com responsed to all the people who have asked them whether Alex is going to attend or not.
Below is their reply:
"I asked for you guys and while I was at it I got an update on talk shows, too. Comic Con was part of the plan, now he says "Comic Con is not looking good" and as far as the talk shows go, it's all TBA. Apparently everything is up in the air because of trying to figure out movie/work schedules."
True Blood Season 4 starts in 9 days, so at least we'll see some Alex soon.
source: skarsgardnews.tumblr.com