The Yellow Water Billabong was the highlight of my visit to the Northern Territory.  The wildlife spotting opportunities were incredible, the sunrise light was well worth the early 5:15 wake-up call (and being jet lagged, I don't say that lightly).  The Yellow Water Billabong may have even turned me into a birder.  OK a wannabe birder, since I was so busy taking photos that I admittedly don't remember what most of the species were.  I took an incredible 600 photos in 2 hours!  Here are a few of them: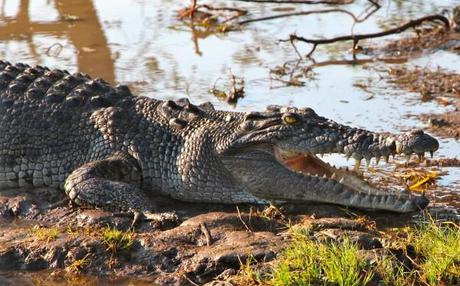 The Yellow Water Billabong is part of the South Alligator River system, but there are no alligators in Australia (an early explorer misidentified crocs for alligators and the name has stuck ever since).  This is a salt-water croc, much bigger and more aggressive than the fresh-water crocs found in other parts of Kakadu National Park.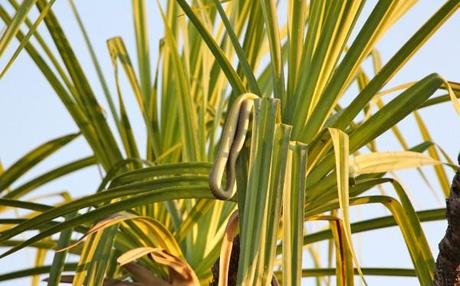 I have no idea how our guide spotted this well camoflauged (but not venemous snake) from over 5 meters away. I could barely see him, even when he was pointed out to me.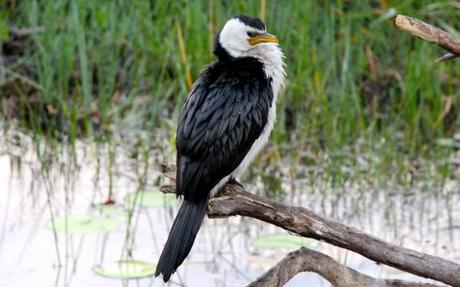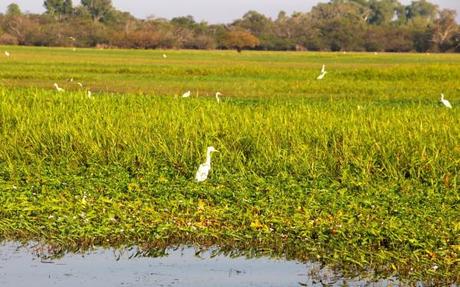 The Yellow Water Billabong is a birder's paradise.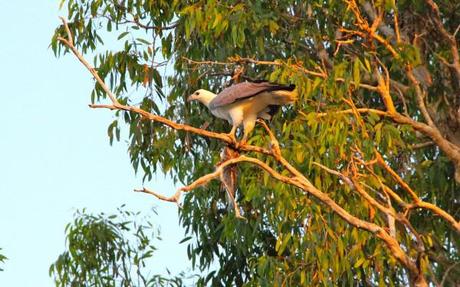 This bird (think it was an eagle) was quite annoyed with us for disturbing his breakfast - note the large fish between his talons.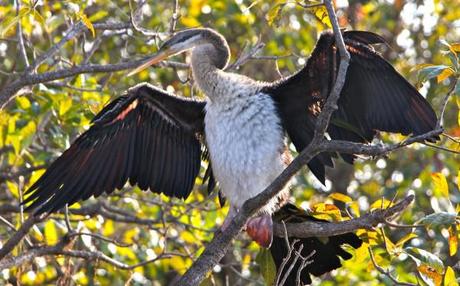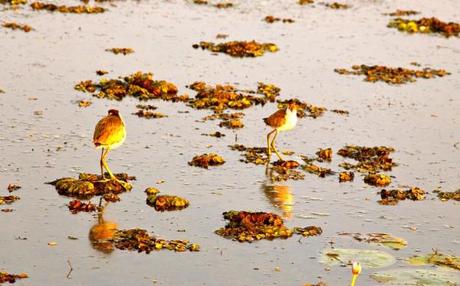 Nicknamed the "Jesus Christ bird" because of its seemingly ability to walk on water. They actually walk on vegetation floating in the water, but still, I could have watched them for hours.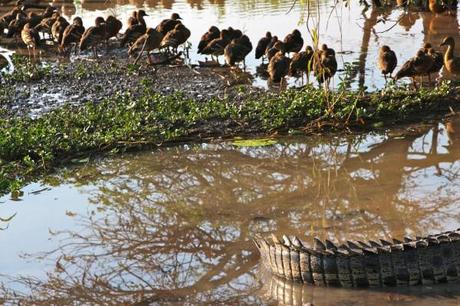 These whistling ducks had no fear of the huge croc hanging out beside them.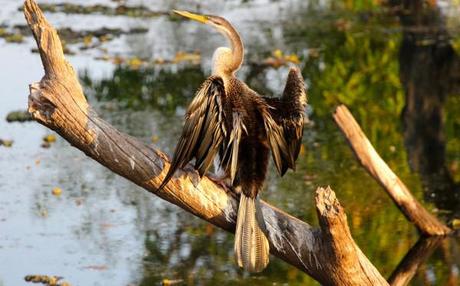 Can you be a birder without knowing the names of the birds that you saw?  OK, maybe not, but I did remember the most important thing….there are no alligators in the South Alligator River….just much bigger hungrier salt water crocs!
Stay tuned for more posts on the Yellow Water Billabong and the Northern Territory featuring photography shot from the newly launched Canon EOS 650D and the Canon PowerShot D20.
Know Before You Go on a Yellow Water Billabong Cruise:
You can book your own Yellow Water Cruise at Gagudja Dreaming
The cruises start at Gagudja Lodge Cooinda, located 300km SE of Darwin
Cruises depart at 6:45 am and last for 2 hours in the dry season (April – October), additional times are available during the wet season (November – March).
Tickets cost $99 (Australian) for adults and $70 for children and should be booked in advance
Bring lots of bug spray, since mosquitoes also call the Yellow Water Billabong "home"
Drinking water is available on the boat
Note:  All photos were shot with the Canon EOS 650D.  I loved the creative filters on this camera.  I was a guest of Canon Australia and Tourism Northern Territory but as always all opinions expressed are my own.
This photo has been submitted to Nancie's Budget Travelers Sandbox where you can see more travel photos.

View Larger Map