Here's the subtitle that should come with this: A visit to Knepp – Living the dream.
But as we went on a chilly April day, during the midst of a cold spring when winter seemed unable to drop its hold over the Earth, it wasn't a jaw dropping experience. In fact, our trip to Knepp could have been rather disappointing for some, but that's only if you hadn't been filled with expectant wonder at the past successes and the possibilities when life, light and warmth returned….
Here is pictorial evidence.
Please admire, if you can, the all-important scrub.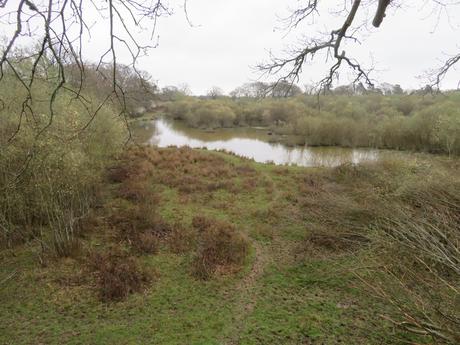 And here's a representative of the underappreciated ancient oak set in parkland, with below an image of some deliberately left fallen branches.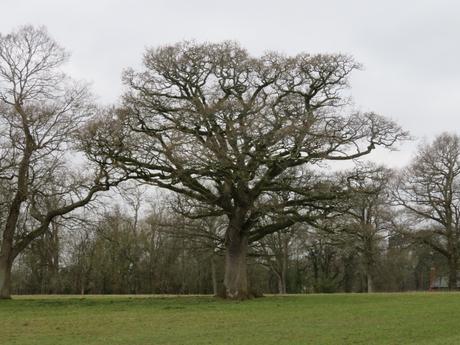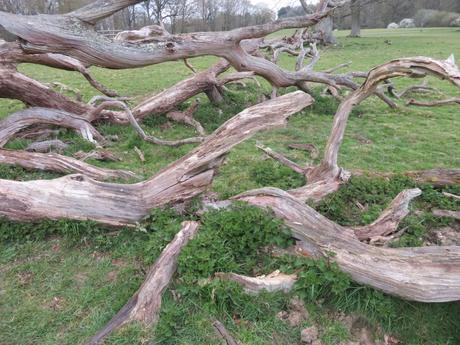 And what of the fauna?
Maybe I'll be more credible if I just recommend people read the book rather than look at my photos to be inspired about wilding!