I love my kids getting out in the great outdoors. Fresh air, sunshine, exercise. It is all good. Children need 'free' time where they can just be kids. Playing, having fun and just enjoying being outside. Australia has such a beautiful natural landscape and it is all there on our doorstep. Let's explore this great country and help our kids with play based learning through imagination and adventure!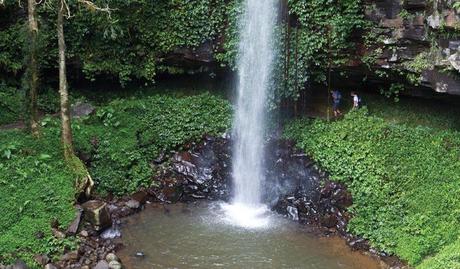 NSW Nationals Parks and Wildlife Services (NPWS) encourages families to allow kids 'time out' to play, better their health and well being and create a life-long connection with the natural environment.
The Children in Nature campaign addresses the issues surrounding the decline in outdoor play and rise in indoor screen time for children and highlights how this affects children's social, physical and mental development. In conjunction with this wonderful initiative the campaign has put up a brand new website that takes this journey from the screen to the great outdoors. They have also launched a free iPad app – downloadable via the iTunes store.
itunes.apple.com/us/app/wilderquest-nature-discovery
The app and the website focus on practical and educational learning for children 5-8 years old. Emphasis is placed on helping Australian children become comfortable and fascinated by nature and the environment that is all around them.
This app is a lot of fun. I played it first, then my 7 and 9 year olds played it and then my husband just had to have a go too! The sounds of the rainforest are just beautiful and you can close your eyes and imagine you are right there in amongst the trees. You search for 16 different rainforest animals and birds over three levels and when you spot them you can take a picture. When you have found the animals it will take you to an information screen, where you can hear what the animal sounds like, see a short video or some pictures and lots of other info too.
This app is unique. Move the iPad around, take a few steps and more will be revealed. Just amazing stuff. We loved it!



You can find the website at www.wilderquest.nsw.gov.au
This site is a fun, engaging place for kids. It helps to teach them about Australian animals and places in a colourful and kid friendly way. They follow 'Ranger Sam' through a series of games and activities. This friendly and adventurous guide inspires young players and offers encouragement along the way. Ranger Sam leads by example and cares for the environment and his friends. Some of the gorgeous characters to pop up include Pug the Echidna, Bandit the Bowerbird, Spot the Quoll and Attivus the Possum.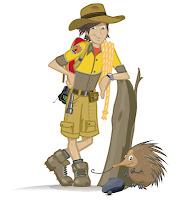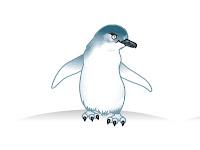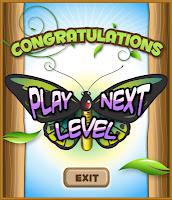 If we want to reach our children and spark their interest in getting back outside and experiencing nature then we need to contact them in the media they are using. If this is media that can be used in nature, like for example iPads then this is going that one step further to bridging the gap between indoors and outdoors.





Helping kids get out there and involved with nature is crucial to getting kids to care for environmental issues. Those that take an active part and are interested are far more likely to express concern about water issues, air pollution, climate change and things that will affect them as they grow older and this will help protect our wonderful environment for years to come.
Melanie