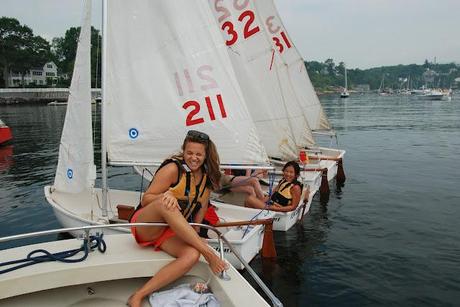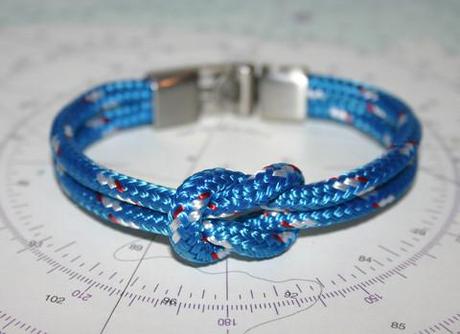 My friend recently sent me a text, and all it said was "www.lemonandline.com." I followed the link and just about died when I saw where it led...which was to these awesome bracelets. They look like the bracelets I used to spend hours making when I was a sailing instructor (and a weirdo; the photo above shows both of those qualities), but with much more legitimate closures, a lot less frayed line, and less of a scene involved in their construction (more after the jump).
Let me tell you a story about bracelet-making scenes. It was a beautiful afternoon some years ago when I was teaching sailing, the kids had gone home for the day, and I had just bought a lot of line that I was far too excited to turn into bracelets. The door to the boat club was open, and I sat on the fake wood floor (love that '70s linoleum) surrounded by a mess of rope, some scissors, and a lighter that I used to sear the edges when they began to fray. My hair was wild from the salt air, my cheeks completely sunburned, and my shorts soggy from a day on the water. I was wearing a bikini top with no shirt over it, and I was so immersed in my project that I didn't hear anyone enter the boat club.

As I burned a piece of rope (sending horrible fumes into the air--I totally should have been doing this outside) I sensed that someone was near me, and looked up to find a man and his son, both wearing nice collared shirts, baseball hats, and holding life jackets. They stared at me, the crazy girl burning rope bracelets on the floor, and I realized in horror that I had scheduled a private lesson for the end of the day.
Now, let me just say that in order to teach people how to sail, especially if they haven't been in boats before, it helps that they trust you. And it's hard to make people trust you and feel comfortable when their first impression you give off is that of a crazed, half-dressed pyromaniac.
Fortunately, the people I was teaching that day turned out to be very kind and understanding, and we had a great lesson. This story probably would be better if they had walked out of the building in disgust, but I guess that if you're a sailing instructor there's a certain amount of leeway that comes with the job. Such as people not minding that you're not really wearing clothes or that you're burning ropes on the ground. It's leeway which, to be honest, I miss dearly and wish carried over into non-seafaring life. It also goes to show that while we often think people assume the worst of us (at least I do) they're often quite willing to give us the benefit of the doubt. Hard, but important, to remember.
But I digress (big time). Back to these awesome bracelets. According to their website, Lemon and Line was founded during a night of drinking dark and stormys (stormies?), which is, in my opinion, the best way to found anything. David Norton, a lifelong sailor, uses marine grade rope for these beauties, and produces them by hand in Newport, RI. Not surprising, given that Newport is kind of the Mecca of the sailing world. I love the brand's clean, sturdy, nautical design. A win for sailors all over.
The bracelet shown above is Lemon and Line's Heritage Blue. Here some of my other favorites that they offer: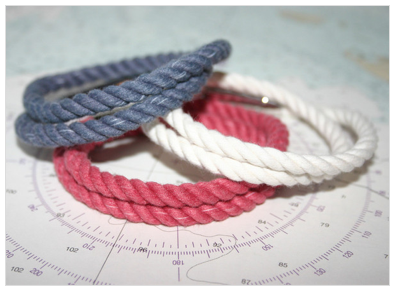 I'm totally into the faded look of these Madaket Wraps. A little more rustic than the others.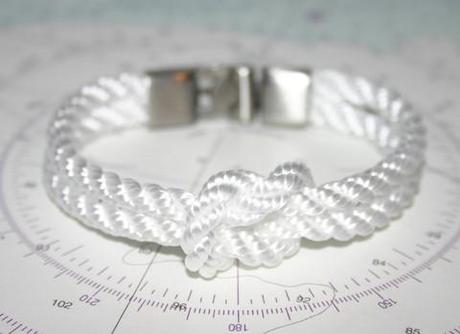 For the super tan and the super clean, there's the Vineyard White.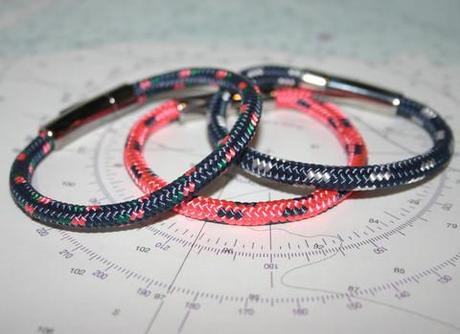 I love the simplicity of the Chatham Collection, and the simple clasp that each comes with.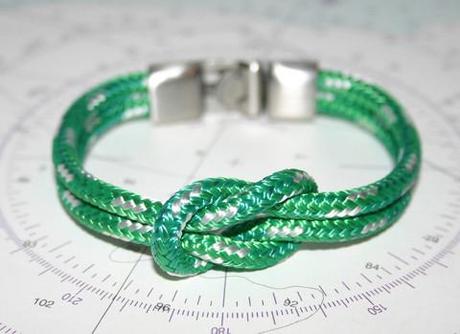 Big fan of the Newport Green.