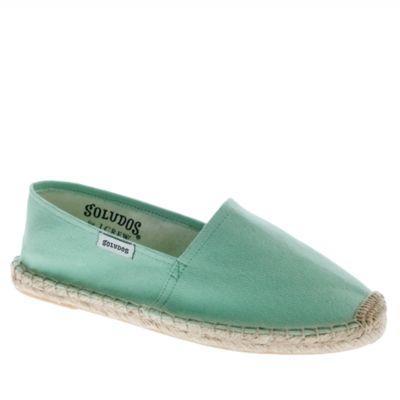 I've loved espadrilles since I first clomped around in my mother's at age 3. There's something inherently inviting about them; they look so casual, so summery, so easy-going. They say, "come hang out in my cabana with me, or stroll through an outdoor market in Bali." Or, if you're less exotic, they say, "I've got a great casual style." Unless they're ugly ones, in which case they say, "I can't really dress myself that well, but I'm trying" (more after the jump).
Speaking of markets in Bali, the new J.Crew catalog has a great spread photographed there in their latest catalog. The espadrilles they feature are by Soludos, a brand they partnered with as part of their In Good Company program. I love the simplicity of the shoe and the four colors it comes in, but mostly I love that they're only $35. The best espadrilles are cheap espadrilles.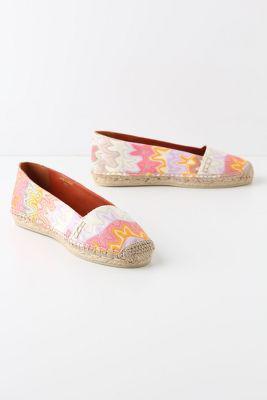 These Missoni shoes, while way more expensive (and therefore a lesser espadrille altogether), are nevertheless totally awesome, as most things Missoni tend to be. And very summery. Which I suppose is fitting, because you just can't wear these in a Boston winter. Well, you could, but they would die a soggy, gritty, dirty death. Quickly.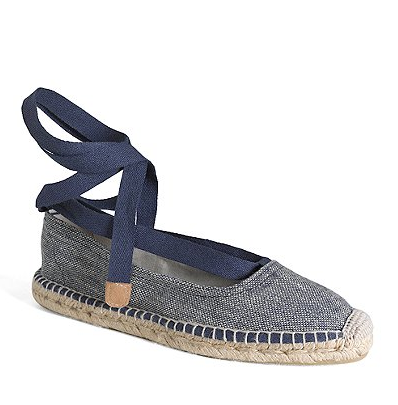 I think These Brooks Brothers espadrilles are very...Brooks Brothers. Perfect for the country club, no? Great indigo color.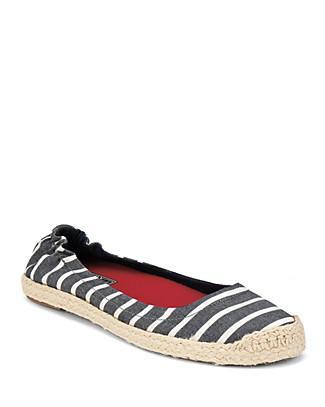 And just when you think Sperrys can't get any cooler, they go and make a shoe like this.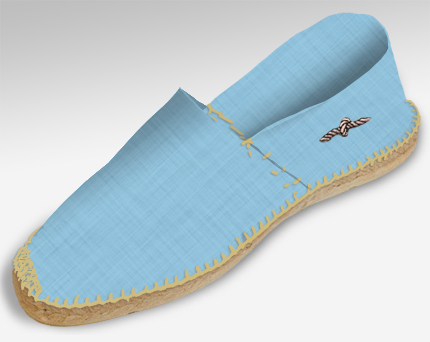 These guys are made by a French company, Cordee Basque. Espadrilles are traditionally shoes that Basque fishermen wore, and this company plays on that heritage. They're adorable; I love the little cord decal. And they're 25 Euro, so about the same as the J.Crew bad boys up top!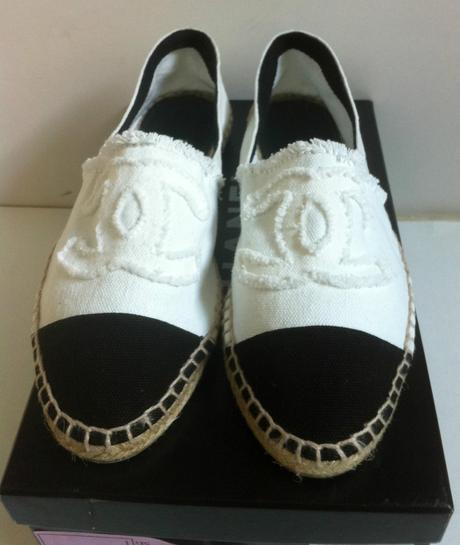 And then, there are the monsters above. I do love the beautiful, classic brands, but just because something is Chanel does not mean I will pay $649 for it. Especially if it's as ugly as these; all they're good for is saying, "I bought these because they have a logo on them." Major thumbs down. Don't do it, folks.
And the winner is: it's a tie between the Soludos and the Cordee Basque shoes. They're the best looking ones, the simplest, and the least amount of money. What's there to debate?