via my Daily Kos friend, senilebiker
The Daily Mail reports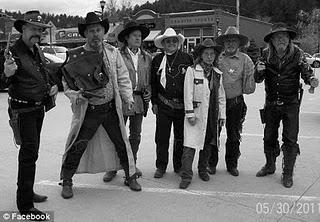 A gunman who injured three tourists when he fired live ammunition instead of blanks during a mock Wild West shoot-out show was a convicted criminal, it has emerged.
Paul Doering, 49, is now facing a federal weapons charge because he should not have been carrying a gun.
Enacters are pretty weird to begin with. But when you combine that weirdness with a criminal past and reckless stupidity, you have a formula for disaster.
What do you think? Please leave a comment.