February 2, 2017
Wild Turkeys in Early Winter

Nick's Nature Pics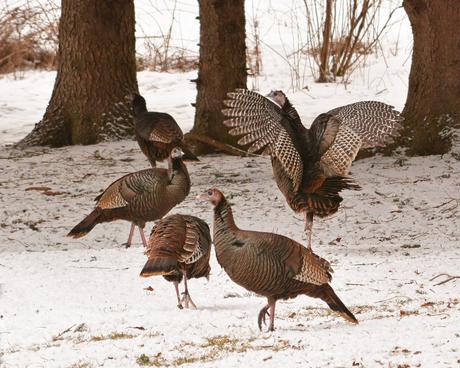 In the snow belt of the North, agricultural lands provide critical winter habitat for wild turkeys. Not just any corn field or weedy fence row will do however. These large birds  – one of the largest in North America – also need spacious areas with a mixture of grain fields; mature woodlands; large evergreen cover and sheltered, southern exposures. Fields with spread cow manure are a welcome addition to the mix too.
With only a few inches of snow on the ground, our turkeys are unimpeded in their search for concentrated food sources. Flocks ranging from a few birds to 50 or more are often seen in the middle of the day walking, talking and "scratching" across farm fields.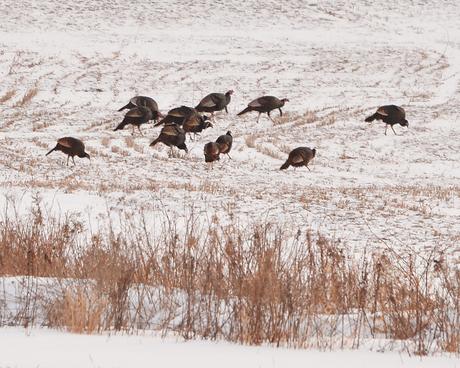 Waste grain in harvested corn fields is a staple (fortunately, the geese didn't consume all of it in the fall).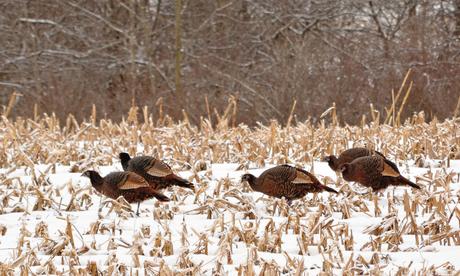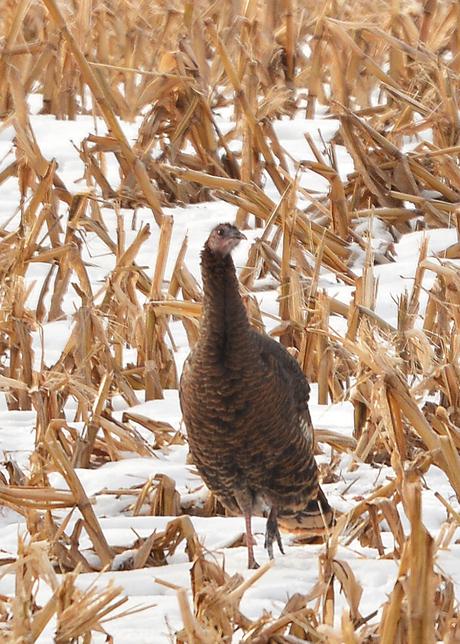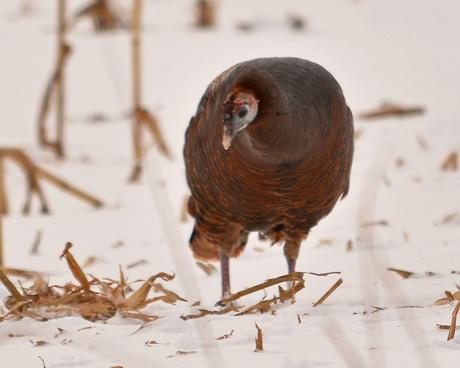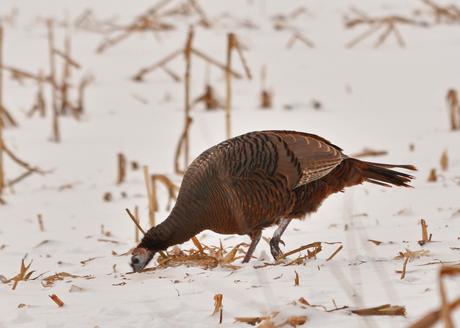 Bursts of "lake effect" snow often trigger intense feeding. Accumulating snow could eliminate this high energy food…
View original post 19 more words
Written by
Vikas Acharya
Posted in

blogger